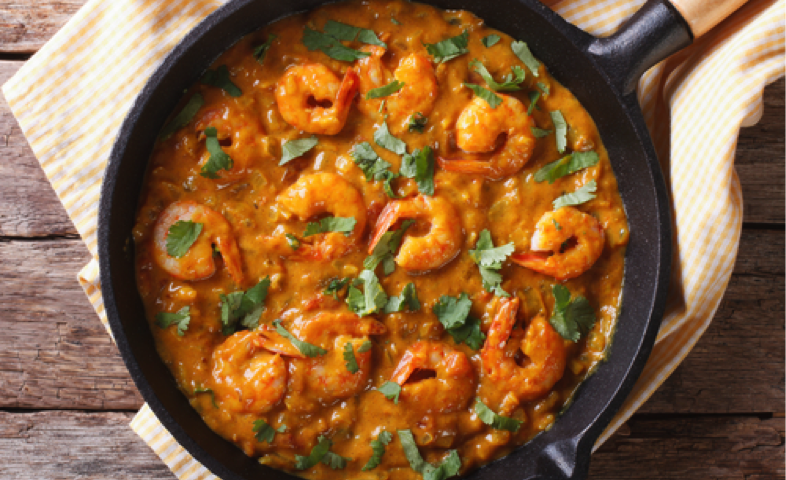 My favorite kind of recipe is one that uses 6 ingredients or less.This one is delicious and easy. Perfect for the cooler nights and everyone will approve. Enjoy!
Ingredients:
1 lb wild caught shrimp (shell on)

30 ounces light coconut milk

15 ounces water

½ cup Organic Thai Red Curry Sauce (Make sure to use Thai red curry sauce not red curry paste.)

2 tsp curry powder

2½ tsp lemon pepper

¼ cup cilantro
Directions:
Add coconut milk, water, red curry sauce, curry powder, lemon pepper,  and cilantro to Crock-Pot. Stir to mix well.

Cook in Crock-Pot on high for 2 hours.

Add shrimp and cook an additional 5-10 minutes or until shrimp are done. (leave shells on while cooking – they give the umami taste!)

Garnish with cilantro and additional spices if you'd like.

Enjoy by itself or on top of a rice of your choice.