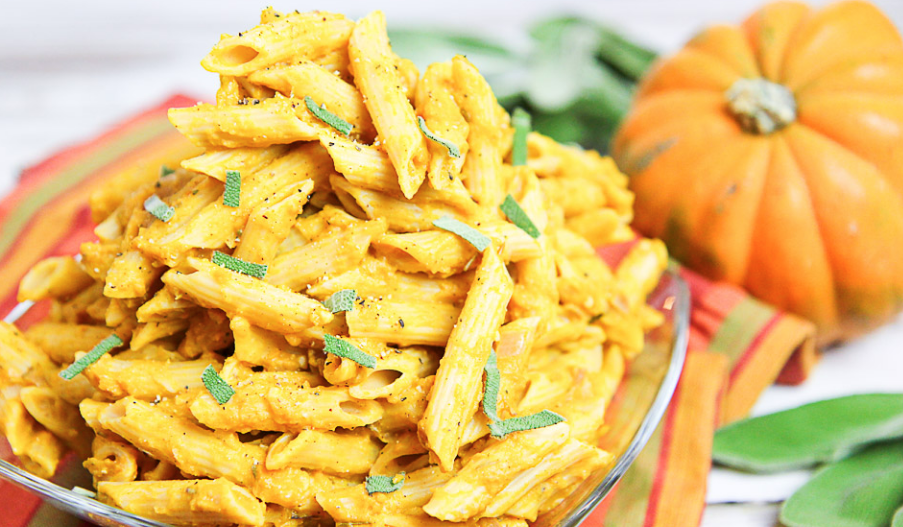 Now that it's October, this recipe had to come out of hiding. This pasta is SO good and probably the best dairy-free pumpkin soup recipe you can find. IT'S SO EASY TO MAKE. Kids love it too! It's perfect for dinner or lunch. ? Enjoy!
Ingredients:
1 cup pumpkin puree

1/2 cup coconut cream

5 cloves minced garlic

2 tablespoon olive oil

6 oz gluten-free pasta of your choice

vegetable broth (optional to use as a thickener)

2 organic chicken breasts
Directions:
Cook pasta according to package directions and set aside.

Next, heat half the oil in a large frying pan over medium-high heat. Cook chicken breasts 7-10 minutes on each side, or until browned all over. Transfer to a bowl.

Add oil the same pan and then add the minced garlic and cook until fragrant.

Next, add pumpkin puree and mix with the garlic.

Add coconut cream and mix. Bring to a boil, reduce heat and simmer for a few minutes. If the sauce is too thick for you add a bit of vegetable broth to thin it out a bit.

Add pasta and cooked chicken to the pan and mix.

Serve immediately and enjoy! ?