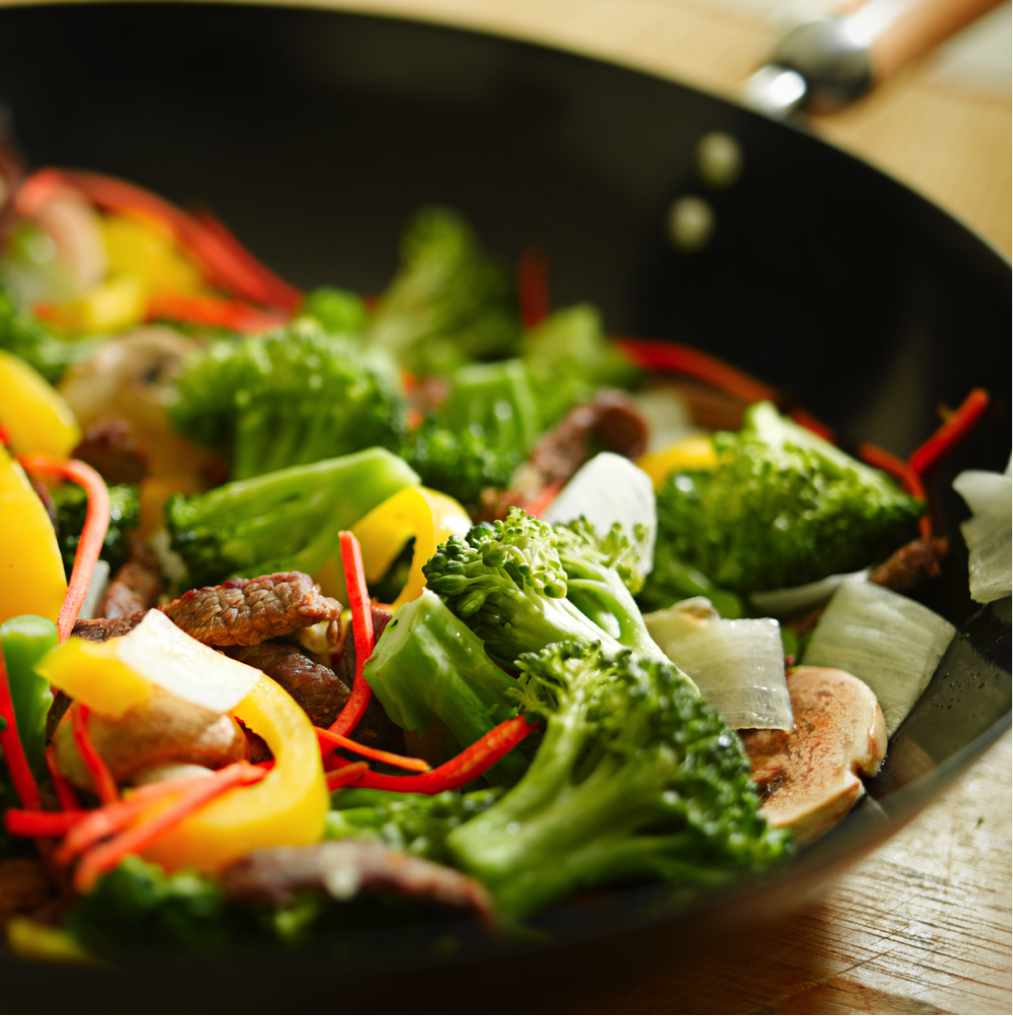 "I have definitely found the ARD [Adrenal Reset Diet] very helpful, especially when I really stick to it! (Shocker…I know) the next month is about to get wildly busy with work and a few personal things too. I have breakfast and lunch fairly streamlined…But dinner is always the time suck….Any fast, easy, and ARD compliant meal ideas appreciated! Many thanks!"
Here are several ideas….
It's easy to feel overwhelmed when you are stretched for time and you want to stay on track and eat foods you know will give you more energy.  
Next time you know you have a busy week (or weeks!) coming up, be sure to stock up on some pre-prepped foods from the grocery store.  Remember, this isn't about being perfect.  Because staying true to your health (and buying a pre-chopped vegetable every now and then) always wins over overly processed food any day of the week.
The 4 meals you can make in less than 20 minutes using prepared foods are:
Bowls

Soups

Salads

Stir-frys
For Veggies:
spinach in a bag

chopped onions

grape/cherry tomatoes

chopped/shredded cabbage

chopped/shredded carrots

broccoli heads

sliced mushroom,

and most other veggies are fairly quick to chop when you need them
For Protein:
For Carbs:
cooked rice (in microwaveable containers)

beans (heat on the stovetop)

cooked beets

lentils

hummus

shredded (frozen) sweet potatoes

boiled potatoes (take 9 minutes to cook once water comes to a boil)
For healthy fats:
extra virgin olive oil

avocado

almonds

olives

seeds
Toppings:
cilantro

lime

ginger

garlic

lemon juice

chopped tomatoes
You don't have to feel overwhelmed anymore.  There are lots of things you can make using any of these HEALTHY prepared foods (and others I may have forgotten).
Save this handy guide to your Pinterest board or to your facebook wall for easy reference.
To your best health,
Kirin Christianson