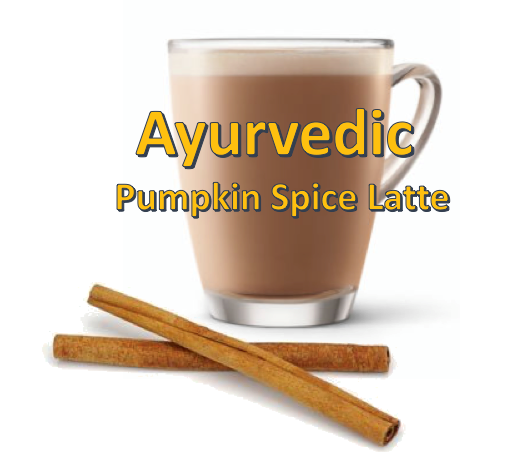 My son said it isn't fall until Starbucks releases their pumpkin spice latte. Can you believe it? He's only 13 and he's never even had one. It is amazing how insidious junk food peddlers are.
I reached out to a friend and decided we should make our own version.
You don't have to deprive yourself of the flavors of the season. This recipe will help you enjoy your favorite seasonal drink while improving your health.
Golden Milk is a traditional Ayurvedic tonic that helps decrease inflammation, improve memory and calm your mood. Adding organic pumpkin spices increases its antioxidant activity and might even help with blood glucose regulation.
We included actual pumpkin because pumpkin is an excellent source of fiber, vitamin A, potassium and vitamin C! Medicine
Ingredients:
1 cup of unsweetened Flax Milk

1/4 tsp of fresh ground turmeric

1/4 tsp of pumpkin spice mix

1 pinch of white pepper (contains piperine and helps you absorb turmeric)

1 tablespoon of organic pumpkin puree (look for BPA free cans)

Honey to taste
Optional:
1 Cinnamon stick for garnish

Coconut-based whipped topping
Directions:
Simmer your milk in a saucepan over low heat (do not boil the milk)

Add spices and honey while whisking the warm milk

Add pumpkin puree and blend using a stick blender or whisk

Remove from heat, let it cool to your liking

Add cinnamon stick and coconut- based whipped topping
Sip away and relax!
Enjoy this drink at any time of the day. I like to sip on a Golden Spice Latte before bedtime, it helps me relax and enjoy a great night sleep.