It's a question that is essential to your health: are you getting too much or too little iodine?
We often refer to iodine as the "goldilocks" nutrient of your thyroid. Not too much, not too little, things need to be just right to secure your long-term health. Let's dive into what that means, and how you can achieve it with easy, actionable changes…
The Basics on Iodine
Iodine is one of the nutrients that your thyroid needs to thrive (Read: 7 Rare nutrients your thyroid needs to survive).
Furthermore, healthy daily iodine intake is set at 150 micrograms per day.1 If you are on thyroid medication, you can even obtain your iodine through your thyroid medication.
The fact is that you do not need to bring large amounts into your diet. In fact, you would do well to limit extra iodine.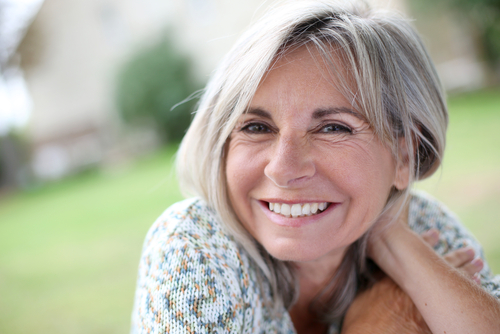 Key Insight: Basicaly, a low-iodine diet is defined as under 50 micrograms of iodine per day.2
A review of current studies demonstrates that a strict or moderate low iodine diet results in higher ablation rates (higher success rates of treatment) than a normal diet.3 That said, more studies are needed to determine the long-term effects of the low iodine diet.
The usefulness of a low-iodine diet is demonstrated in an interesting case study of a young woman with papillary thyroid cancer. After being diagnosed, she had a total thyroidectomy.
This was to be followed by an ablation. The pre-ablation scan did not show elevated thyroid activity. This did not make sense based on the results of previous imaging and biopsy.
This led the patient to admit she had not been compliant with the recommended low-iodine diet.
This is important because the pre-ablation scan is used to:
Determine the treatment dose of radioactive iodine

Check for malignancies

Suggest prognosis
Overall, you most definitely want to avoid getting a false imaging result.
Bottom Line: All in all, the patient then followed a low-iodine diet, repeated her scan and was able to continue with treatment.
Can A Low-Iodine Diet Help with Hashimoto's?
When a group of unmedicated patients with Hashimoto's thyroiditis were placed on an iodine-restricted diet, they had a much higher recovery rate to a euthyroid state.
This is compared to a group of patients with Hashimoto's thyroiditis who were not placed on an iodine-restricted diet.4
These results were seen after three months. The patients who had not reached a euthyroid state by three months of a low-iodine diet still saw improvements in their TSH levels.4
Similarly, a larger study of iodine restriction in patients diagnosed with subclinical hypothyroidism also found that a low-iodine diet for three to six months significantly reduced TSH levels.5
Interested in learning more about how your thyroid works? Here's where you should start…
How To Enjoy A Low-Iodine Diet
Doing a low-iodine diet may seem daunting at first. But, if you stick to whole, unprocessed foods you'll realize it's quite simple.
On a low-iodine diet, you can eat a variety of fresh meats along with vegetables, fruits, grains, unsalted, unprocessed nuts and a variety of herbs and spices.
Foods To Include
Fresh meat

Vegetables

Fruit

Unsalted, unprocessed nuts

Coconut

Grains

Egg whites

Alternative milks (almond, hemp, rice, coconut)

Non-iodized salt

Fresh or dried herbs and spices

Honey 2,6
Additional Considerations
You will need to check your supplements for iodine content and potentially eliminate calcium, multivitamin, selenium and fish oil supplements.
A few other places iodine can be hiding are lotions made with seaweed products, water purification tablets, and toothpaste (if containing alginates).
Need supplements you can trust? You can find them in Daily Reset Packs…
Bottom Line: It will be easiest to prepare your own food at home rather than eating out at restaurants. That's because food there may include hidden sources of iodine.
How Long?
Follow this diet for the two weeks preceding radioactive iodine testing or treatment.
This appears to be sufficient for creating an iodine-deficient state for treatment as long as you are careful to follow the diet guidelines.3
A Word Of Caution
Due to the changes, you will be making in order to follow a low iodine diet, you may run into a couple deficiencies.
The first is low EPA, an omega 3 fatty acid. EPA is in fish and fish products, which you would avoid during the low-iodine diet.
Another is sodium. Severe sodium deficiency has been reported a handful of times in the scientific literature.7-9 This is more of a concern in elderly patients or patients on certain diuretic drugs.
However, a recent study found that overall, low iodine diets are not a risk factor for sodium deficiency and that this is not a common outcome for people on a low iodine diet.10
Also, recall that you can have salt on the low-iodine diet as long as it is non-iodized salt.
Ready To Try Low-Iodine?
Get ready to jump right in with this sample meal plan!
This covers one week of meals, and you can repeat this for four weeks.
Day 1
Day 2
Day 3
Day 4
Day 5
Day 6
Day 7
Get Started Today
Curious to know if a low-iodine diet is for you?
Start with the Thyroid Quiz (Click Here), and gain a clearer picture about the state of your thyroid, your overall health.
You'll even learn about the things you can do to start living better right away.
Sources
1 – Medicine, I. of. Dietary Reference Intakes for Vitamin A, Vitamin K, Arsenic, Boron, Chromium, Copper, Iodine, Iron, Manganese, Molybdenum, Nickel, Silicon, Vanadium, and Zinc. (National Academies Press, 2001). doi:10.17226/10026
2 – Nih CC. Low-Iodine Diet: Preparing to Receive Radioactive Iodine.
3 – Li, J. H., He, Z. H., Bansal, V. & Hennessey, J. V. Low iodine diet in differentiated thyroid cancer: a review. Clin. Endocrinol. (Oxf). 84, 3–12 (2016).
4 – Kasagi, K., Iwata, M., Misaki, T. & Konishi, J. Effect of Iodine Restriction on Thyroid Function in Patients with Primary Hypothyroidism. Thyroid 13, 561–567 (2003).
5 – Yoon, S. J. et al. The Effect of Iodine Restriction on Thyroid Function in Patients with Hypothyroidism Due to Hashimoto's Thyroiditis. Yonsei Med. J. 44, 227 (2003).
6 – Low Iodine Diet | American Thyroid Association. Available at: https://www.thyroid.org/low-iodine-diet/. (Accessed: 24th June 2018)
7 – Al Nozha, O., Vautour, L. & How, J. Life-Threatening Hyponatremia Following a Low-Iodine Diet: A Case Report and Review of all Reported Cases. Endocr. Pract. 17, e113–e117 (2011).
8 – Krishnamurthy, V. R. & McDougall, I. R. Severe Hyponatremia: A Danger of Low-Iodine Diet. Thyroid 17, 889–892 (2007).
9 – Kim, S. K. et al. Severe Hyponatremia Following Radioactive Iodine Therapy in Patients with Differentiated Thyroid Cancer. Thyroid 24, 773–777 (2014).
10 – Kim, J. et al. Preparation for radioactive iodine therapy is not a risk factor for the development of hyponatremia in thyroid cancer patients. Medicine (Baltimore). 96, e6004 (2017).