Special note:
Tomorrow is the last day to join us for the metabolism challenge. We are not selling anything. I'm trying to get you to join because I believe the most important thing you can do right now is to get healthy and shed any extra inches. It seems that 60-70% of us will get COVID-19 before it slows down and most of the complications relate to extra weight. I have held this challenge before but this version is updated to make sense during our current situation. Join us here.
Hey there,
Dr. C here.
I hope you're hanging in there. Sometimes I feel like this shelter at home process is unbearable and other times I feel like I've got the hang of it.
You know how important fresh produce is but your options are limited right now. I wanted to share an easy solution. This is a recipe I call the 5 a Day.
It uses five ingredients to make a smoothie. The mixture tastes great – kids even love it. The ingredients are easy to find, have a long shelf life, and don't require peeling or cutting.
Ingredients
Frozen blueberries – about 1 cup

Roma tomatoes – 2-3

Celery hearts – 3 ribs, broken in half

Spinach leaves – one large handful

Baby carrots – one handful
Your pantry may be sparse. Mine is. Here are some substitute options:
Ingredients
Frozen blueberries – any berries or pomegranate seeds, fresh or frozen. Can make without fruit if you don't have any, or if you are on the Metabolism Reset. Without fruit, this can be considered to be an unlimited food.

Roma tomatoes – grape tomatoes, beefsteak tomatoes – any type will work. You can also use canned tomatoes. The best option there would be a 15 ounce can of unsalted diced tomatoes. You can even use 1 cup of V8 juice or tomato juice – unsalted if possible.

Celery hearts – regular celery can work. Wash and trim tips, use 2 large ribs per batch.

Spinach leaves – frozen spinach works great. Other neutral greens like kale, romaine, or red leaf lettuce work well.

Baby carrots – regular carrots or parsnips are good options.
To make this, it is good to have a large high-powered blender. First, add the tomatoes and 1 cup of ice, and 1 cup of water. Then stack the remaining ingredients on top. Use roughly equal parts of each ingredient. You can add a squirt of stevia if you like things sweeter.
Blend it for 2-3 minutes. You want it well mixed but not hot. Serve right away and refrigerate some for later.
Some of Kirin's pageant friends renamed this 'Beauty Juice' because they noticed it gave them glowing skin. You can read more about the benefits of it and their story here.
To your best health,
Dr. C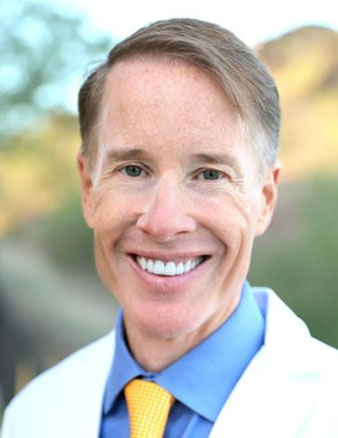 P.S. Whenever you are ready, here is how I can help you now:
1. Schedule a Thyroid Second Opinion with me, Dr. C, Click Here for Details
2. Download and use my Favorite Recipes Cookbook Here
3. Check out my podcast Medical Myths, Legends, and Fairytales Here
Dr. Alan Glen Christianson (Dr. C) is a Naturopathic Endocrinologist and the author of The NY Times bestselling Adrenal Reset Diet, The Metabolism Reset Diet and The Thyroid Reset Diet.
Dr. C's gift for figuring out what really works has helped hundreds of thousands of people reverse thyroid disease, lose weight, diabetes, and regain energy. Learn more about the surprising story that started his quest.