This is one of my family's favorite recipes. It's also one of my reader's favorites. Kids and grownups alike love it. And it uses one food.
Carrots.
It's a spin on french fries because the idea is similar, but you use carrots instead. It's a great way to get more veggies in your day, and especially if you are in quarantine or self-isolation it's a great way to snack guilt-free.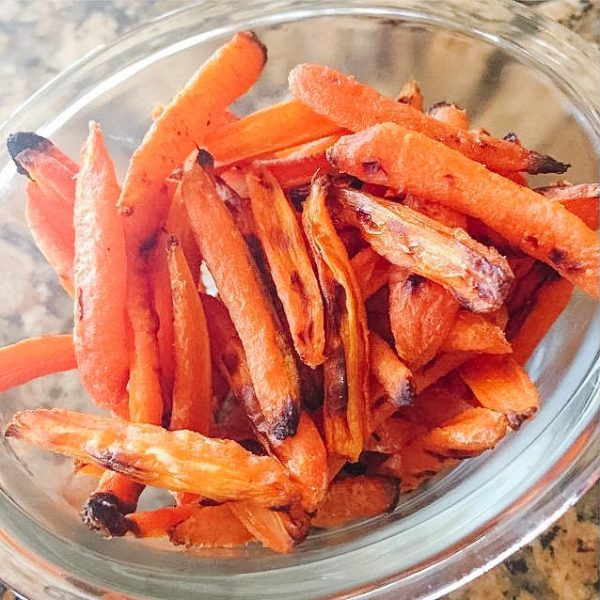 Ingredients:
Carrots

Avocado Oil – in a spray

Salt
Directions:
1. Preheat oven to 425.
2. Cut carrots into small "fries" and you can do this by one of the following ways: – by cutting baby carrots in quarters lengthwise – cutting full-length carrots in half, then quartering them – using a veggie chopping tool that cuts food into "fries".
3. Lightly spray your pan with oil.
4. Place the carrots on the pan and try not to let them touch the other carrots.
5. Lightly spray the carrots with oil. Then season with salt.
6. Bake for 15 minutes. Turn over (or stir around). Then bake for another 15 minutes. The goal is to get them golden so they are just slightly burnt because that's where they caramelize and the flavor completely changes.
Some ovens might require an additional 5 minutes on both sides.
*If you are cooking multiple trays of carrot fries, you may need to double the baking time. If you can, cook only 1 tray at a time.
Best when served warm.
***To shake things up you can play around with other spices like smoked paprika, or garlic, or rosemary, or chives…or you can combine several spices so your carrot fries are uniquely yours. What are your favorite seasonings to use?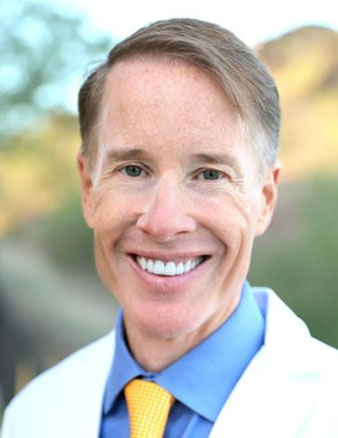 P.S. Whenever you are ready, here is how I can help you now:
1. Schedule a Thyroid Second Opinion with me, Dr. C, Click Here for Details
2. Download and use my Favorite Recipes Cookbook Here
3. Check out my podcast Medical Myths, Legends, and Fairytales Here
Dr. Alan Glen Christianson (Dr. C) is a Naturopathic Endocrinologist and the author of The NY Times bestselling Adrenal Reset Diet, The Metabolism Reset Diet and The Thyroid Reset Diet.
Dr. C's gift for figuring out what really works has helped hundreds of thousands of people reverse thyroid disease, lose weight, diabetes, and regain energy. Learn more about the surprising story that started his quest.