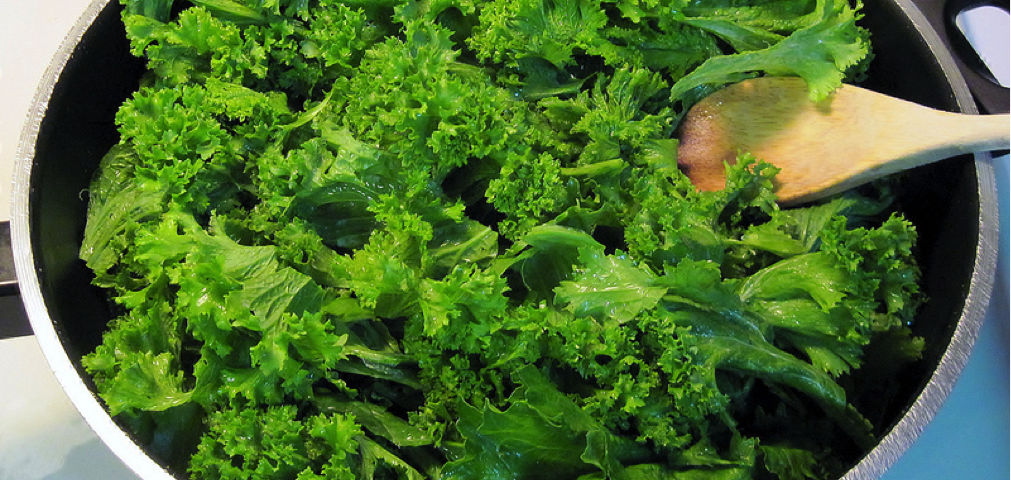 Have you had mustard greens lately? You're in for a treat. These work well for weekend batch cooking. Covered and refrigerated, they will keep well for up to 3 days
Mustard Greens do have a subtle kick like mustard and are so much better when served warm.
They are cruciferous veggies, so they have all the associated benefits on helping your detox pathways and in cutting cancer risks. They are safe for your thyroid. (More on Goitrogens)
They are also exceptionally high in vitamin K, potassium, vitamin C and lutein.
Ingredients:
2 bunches mustard greens – stems removed

2 tbsp macadamia nut oil

1/4 tsp sea salt

1/4 black pepper

Pinch of cayenne pepper
Directions:
Toss greens with 1 tbsp oil, salt, and pepper.
Heat large skillet over high. Add the greens in batches, stirring frequently, until lightly charred and wilted, about 2 minutes.
Whisk the remaining oil with lemon juice and cayenne; season with salt to taste.
Toss greens with dressing and enjoy!