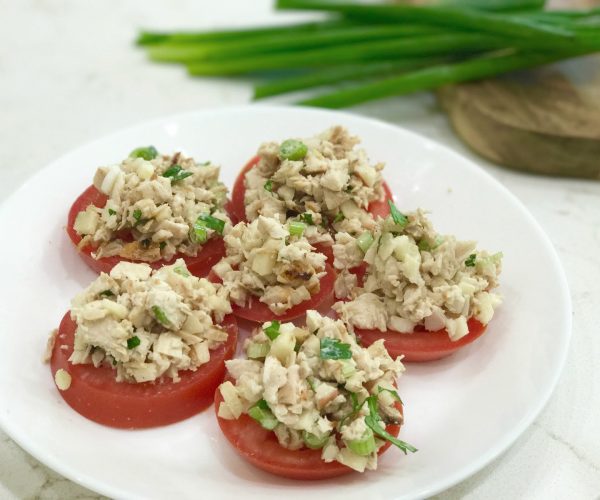 This is a lower fat, and healthier version of chicken salad. You can use canned chicken, or leftover grilled chicken.
You can use this chicken salad with carbs like: rice, quinoa, or even a homemade sourdough bread.
Or you can use it on unlimited foods like: lettuce cups, on top of your salad, on zucchini noodles, or on top of tomato slices.
To get more veggies per serving, finely chop and add things you have on hand like spinach, onions, scallions, red peppers, etc. and add it into the chicken salad mixture.
Makes 2 servings
Ingredients:
1 breast chopped chicken breast, cooked, or 1 can chicken

chopped onion
Binder (use one of the following):
2 tbsp Egg-free Mayo (we like Vegenaise) (count this option as your fat)

OR use a fat-free, high protein plain yogurt (we like Siggi's) if you don't have a dairy sensitivity (count this towards your protein)
Seasoning:
Directions:
Dice chicken, onion and cilantro.
Mix with egg-free mayo OR fat-free yogurt.
Serve chicken salad in a lettuce cup, on top of a tomato, on a rice cake, on top of zucchini noodles, etc.
Sprinkle with salt and pepper if it needs it.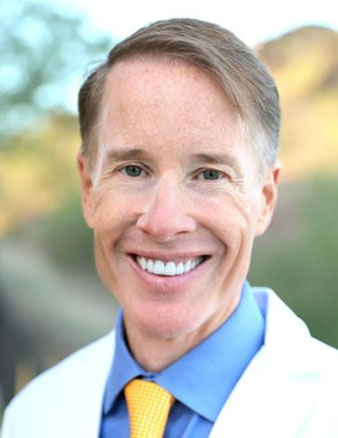 P.S. Whenever you are ready, here is how I can help you now:
1. Schedule a Thyroid Second Opinion with me, Dr. C, Click Here for Details
2. Download and use my Favorite Recipes Cookbook Here
3. Check out my podcast Medical Myths, Legends, and Fairytales Here
Dr. Alan Glen Christianson (Dr. C) is a Naturopathic Endocrinologist and the author of The NY Times bestselling Adrenal Reset Diet, The Metabolism Reset Diet and The Thyroid Reset Diet.
Dr. C's gift for figuring out what really works has helped hundreds of thousands of people reverse thyroid disease, lose weight, diabetes, and regain energy. Learn more about the surprising story that started his quest.