Good morning! Dr. C here with you.
Hopefully, you are adjusting to everything. Let's talk about what to expect as of right now.
If you haven't already, I suggest you start voluntary self-isolation.
What does that mean? It means staying at home for everything besides food and medication. Do not directly interact with other people besides those you live with.
The Canadian and American governments have not mandated self-isolation but there is a good chance they soon will.
Remember – it would be a good thing if you were to look back in a few months and feel like you overreacted ?
Do you have any symptoms? This chart is a handy way to self-evaluate to see what may be happening.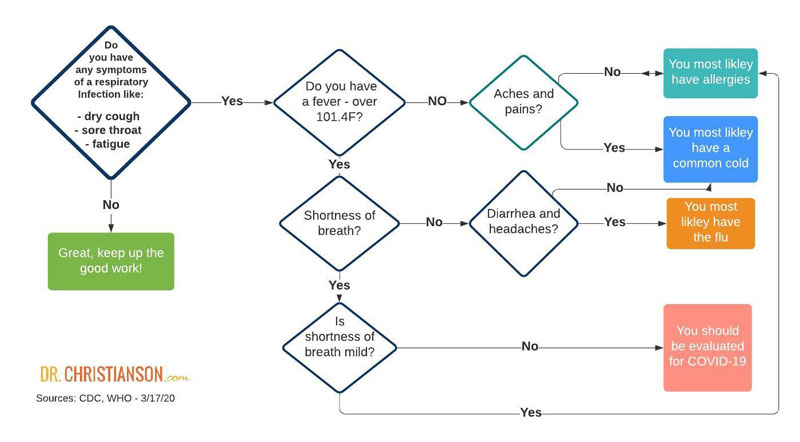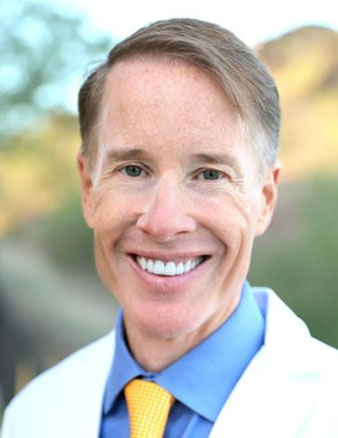 P.S. Whenever you are ready, here is how I can help you now:
1. Schedule a Thyroid Second Opinion with me, Dr. C, Click Here for Details
2. Download and use my Favorite Recipes Cookbook Here
3. Check out my podcast Medical Myths, Legends, and Fairytales Here
Dr. Alan Glen Christianson (Dr. C) is a Naturopathic Endocrinologist and the author of The NY Times bestselling Adrenal Reset Diet, The Metabolism Reset Diet and The Thyroid Reset Diet.
Dr. C's gift for figuring out what really works has helped hundreds of thousands of people reverse thyroid disease, lose weight, diabetes, and regain energy. Learn more about the surprising story that started his quest.