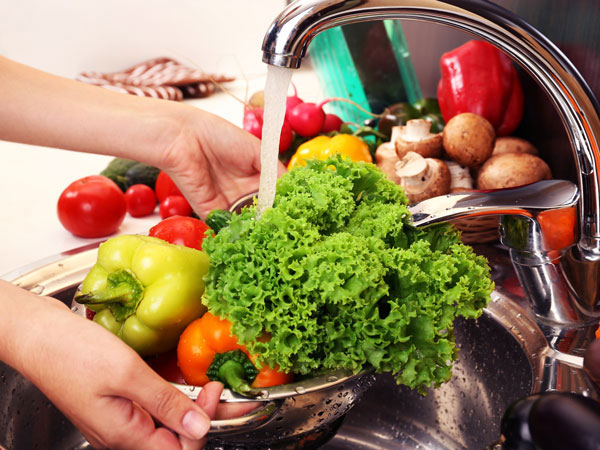 How are you doing? No matter where you are, or how you are feeling, you are not alone.
Here is the latest update.
Testing started becoming available in more areas. As test results come back, it is almost certain there will be an exponential increase in the number of new cases. In the coming weeks, all forecasts are that we will be in a situation like Europe in terms of the prevalence. It is essential that we do the right things now.
Because you are most likely going to be eating at home for the next few weeks, I thought you would like thyroid safe, healthy meals – from my family to yours. These will be recipes you can make with ingredients on hand. They will be cost-effective, easy to make, and delicious.
The first step is to make sure you have these staples so you can keep your immune system strong, and your thyroid functioning properly.
In addition to the recipes, I'll soon be adding in home exercise tips, and live Q&A sessions with my doctors.
Again, my team and I are here for you.
OK, here are the ingredients we will be using. I did my last outing for some time and checked the inventory of several stores so that I know what you will be likely to find. Please know that I did a quick pass just to see what they had. I did wear gloves and a mask and kept 6 feet or more away from everyone.
If you need to shop, I'd recommend using a delivery service and have them leave the groceries on your doorstep. Move all non-perishables into a dry climate-controlled place and let them sit 48 hours before putting them into your kitchen.
This is a time to make friends with good carbs. I respect those who go low carb and I do believe it can be done in a healthy fashion when we are not in turmoil.
Now is not that time.
Grains and beans have the longest shelf life, lowest cost, and best availability of any food right now. They are not all you should eat, but they will stretch out your produce and protein significantly. We will build our meals around protein, produce, and good carbs.
Normally fresh or frozen produce is best. Right now, canned and dried are also good options. Please refrigerate all fresh produce even if you otherwise would not. Keep potatoes, onions, yams, sweet potatoes, and beets in a cool dark area.
These are some staples you should have on hand for the next 2 weeks. Do not buy every item on the list. I made a long list so you have options based on what your stores have in stock. Get enough servings for each category from the options you have.
Water
Have 1 gallon of stored drinking water per person, per day. (So 14 gallons per person for two weeks).
Produce
Aim for 75 servings per person. No joke. 5 servings per day for 15 days. One pound fresh or frozen = 4 servings. One pound dried = 16 servings. One 15 ounce can = 4 servings.
Frozen

Any types you can find. Preferably without added flavors or seasonings.

Ideal options include:

Broccoli, Carrots, Cauliflower, Diced onions, Green beans, Mixed oriental vegetables, Peas, Spinach, Blueberries, Mixed berries, Strawberries, Peaches, etc.

Fresh

Root vegetables – store in cool, dark place

Onions – any type, Potatoes – any type, Sweet potatoes

Top picks with exceptional shelf life in refrigerator

Beets, Carrots, Grapefruit

Others to refrigerate

Apples, Bananas, Oranges, Kiwi

Fresh veggies that freeze well. Plan to use cooked after thawing.

Broccoli, Brussels sprouts, Cauliflower, Celery, Collards, Edamame, Green beans, Kale, Parsley, Spinach

Fermented

Kimchee – (avoid if includes anchovies or fish sauce), Pickles, Sauerkraut

Canned

Get any type. Prefer those without salt or flavorings

Best options

Carrots, Mixed vegetables, Peas, Spinach, Tomatoes (Paste, Sauce, Whole)

Dried

Try to find those without sweeteners

Best options
Protein
Plan for 60 servings per person. Four servings per day for 15 days. One pound of meat or poultry = 4 servings. Products with labels, consider each 25 grams to be 1 serving.
Protein powder

To freeze

Ground beef, turkey, or chicken. Preferably leaner types, Poultry – white or dark meat (You might find some bargains on whole turkeys or chickens), Roasts and tenderloin (beef and pork), Tempeh, Tofu

Canned

Chicken, Sardines, Skipjack tuna

Dried

Beef Jerky, Turkey Jerky, Bison, Buffalo, et. (NOT salmon jerky)
Carbs
Plan for 60 – 90 serving per person or 4-6 servings per day for 15 days. For dried grain, pasta, legumes, one pound = 12 servings. For canned, each 15 ounce can = 3.5 servings.
Dried

All whole grains. Get what you can. Try to purchase plain, but get those in boxes with seasoning if that is all the stores have. You can cook without the seasonings if you wish.

Top picks if you have options

Buckwheat, Oats (old fashioned, steel cut), Quinoa, Rice – all types, Teff, Wheat berries

Beans and legumes – all types. Dried or canned.

Try to include:

Black beans, Garbanzos, Lentils, Northern beans, Pinto

Flour

Bread flour, Gluten free flour (if you are gluten free), whole wheat flour, all purpose

Pasta

Any and all types are excellent. Gluten free if you prefer or if that is all that is available

Ready to eat dried breakfast cereals

Preferably whole grain, and minimal sugar

Other
Miscellaneous
Nuts and seeds – preferable unsalted, any types. 15 servings per person.

Excellent options include:

Brazil nuts, Walnuts, Sunflower seeds, Chia seeds, Flax seeds

Cooking oil – long shelf life and heat stable

Excellent options include

Avocado oil, Canola oil, Olive oil

Salt

Non-iodized table salt

Canning / pickling, Plain

Kosher salt

Diamond Brand, Morton's brand

Sea salt

Only Celtic gray light or coarse

Seasonings

Dried

Black pepper, Cinnamon, basil, oregano, etc.

Fresh or dried (fresh keeps well in the freezer)

Garlic, Ginger, Rosemary, Turmeric

Other

Extracts: vanilla, orange, mint, etc.

Stock, Broth, Bouillon (we like Better Than Bouillon)

Non-Perishable Dairy (store at room temperature until opened, then refrigerate)

Cartons of flax milk, almond milk, soy milk, coconut milk, oat milk
Here is a great recipe of items we just picked up today:  Peas and Meat – Irish Comfort Food Click Here for Recipe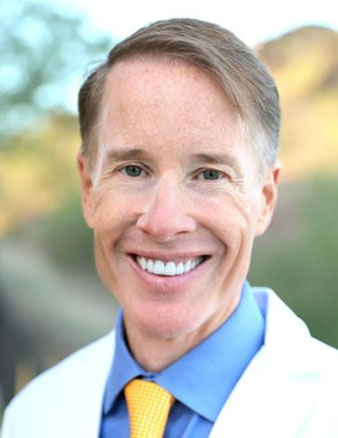 P.S. Whenever you are ready, here is how I can help you now:
1. Schedule a Thyroid Second Opinion with me, Dr. C, Click Here for Details
2. Download and use my Favorite Recipes Cookbook Here
3. Check out my podcast Medical Myths, Legends, and Fairytales Here
Dr. Alan Glen Christianson (Dr. C) is a Naturopathic Endocrinologist and the author of The NY Times bestselling Adrenal Reset Diet, The Metabolism Reset Diet and The Thyroid Reset Diet.
Dr. C's gift for figuring out what really works has helped hundreds of thousands of people reverse thyroid disease, lose weight, diabetes, and regain energy. Learn more about the surprising story that started his quest.