Getting started on your weight loss quest presents you with so many options. Things like intermittent fasting (Read: Intermittent Fasting), skipping breakfast (Read: Skipping breakfast to lose weight), and similar types of fasting have become popular weight loss strategies in recent years. But just how effective are they, and can they work for you?
If you have benefited from fasting in the past, that's great! Our ancestors have been fasting to survive periods of food shortage long before we put effort into researching its benefits.
If you search for "fasting" or "fasting and metabolism" you will end up with studies using different types or durations of fasting and drawing slightly different conclusions. This makes it challenging to compare their findings.
With challenges like these, it is so important that we truly dive deep into the concept of fasting, what it means for you, your body, and your weight loss goals. That is why we are here, though, so let's get into it starting with safety!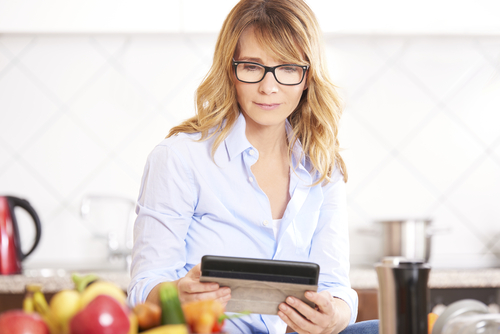 Is Fasting Safe?
Aside from effectiveness, it is important to first establish whether a medical intervention is safe. The idea of consuming only water for a few days is concerning to some people, but it has been used for years to address a variety of health concerns.
A recent study analyzed several hundred chart notes of people who followed a supervised water-only fast for at least two consecutive days1. The goal of this study was to see how common adverse events were and how severe they were.
The patients allowed to undergo supervised water fasting at the studied facility were not on any medications except thyroid medication if indicated.
They also had a thorough medical evaluation prior to starting and a supervised reintroduction of food at the end of the fast. Each fasting day, they drank at least 40 ounces of water and they kept physical activity to a minimum.
Of over 700 patient charts, the majority of documented adverse events were classified in the most minor category of events.1 Some of these included:
Fatigue

Nausea

Headache

Insomnia1
Key Insight: There were two severe adverse events reported, both in elderly male patients, and both patients made a full recovery.1 The authors concluded that in this particular setting, the adverse events related to water-fasting were of minimal concern.1
This being said, consider your own context. If you are fasting, you are likely fasting in your daily life – outside of a facility where you have 24-hour medical supervision. This could potentially change everything, especially considering the daily stresses that everyone has to face.
Fasting and Body Composition
Let's consider the effectiveness of fasting for weight loss. Weight loss is not just about moving numbers on the scale. It is also about body composition.
Interested in a better way to lose weight? Shake up every day with a reset…
When healthy male participants consume all their food within an 8-hour window of time and fast for the other 16 hours of the day, their fat mass (and their testosterone) decreased in comparison to healthy male participants consuming the same amount of food spread out throughout the day. Both groups maintained their muscle mass.2
Can we jump to the assumption that this approach will result in fat loss in, for example, women with thyroid disease? Although it sounds promising, this study specifically looked at healthy males and we cannot jump to the conclusion that it would be helpful in all scenarios.
Fasting and Metabolism
What about patients who are already overweight? In the short-term, one day of 75% energy restriction produces a lingering three-day decrease in food intake and improvements in lipids.3
This 75% energy restriction did not result in the decreased glucose tolerance that was seen with 100% energy restriction in overweight participants, suggesting a benefit for partial rather than complete energy restriction.3
In the long-term, intermittent energy restriction has a beneficial effect on HbA1c (a measure of long-term glucose control) and weight in overweight patients with type 2 diabetes.4
A small but newer study on fasting for type 2 diabetes found a positive effect that lasted four months later.5 The participants in this study had seven days of calorie restriction (not complete elimination) followed by careful reintroduction of food. (Read: How can you boost your metabolism)
Key Insight: Participants in both the fasting group and non-fasting control group were also given dietary advice. After four months, the fasting group had greater weight loss (3.5 kg loss) than the control group (2 kg loss).5 They also experienced improvements in blood glucose, blood pressure and quality of life.5
In healthy but overweight patients, the combination of caloric restriction, fasting and carefully timed protein consumption appears beneficial. One study used this combination to assess weight loss over 12 weeks.6
Participants were given a meal replacement shake (containing 24g protein) for breakfast and lunch. They would then eat a whole-food meal for dinner and a meal replacement bar (with 18 g of protein) in the evening. They followed this plan for six days of the week and on day seven they reduced their intake to 350-450 kcals.
The Results
After 12 weeks, both men and women saw significant decreases in:
Body weight

Waist circumference

Total body fat

Abdominal fat

Glucose

Insulin6
Those who elected to stay on a modified version of this diet were able to maintain improvements at 64 weeks compared to those who switched to a traditional heart-healthy diet.6
If this sounds slightly familiar to you, it should! With the Metabolism Reset Diet, you can follow a similar diet plan that includes meal replacement shakes for breakfast and lunch followed by a whole-foods dinner.
The Truth About Fasting
There is a lot we don't know about fasting and metabolism because many studies are completed using animal models, and we have just a handful of randomized controlled trials in humans.7 Some of these are done in healthy humans and some are done over a very short period of time.
The studies currently performed would suggest improvements in lipid profiles and decreases in fat mass, but do not necessarily support a greater benefit for intermittent fasting over continuous energy restriction.4,7
Another consideration to make is that these studies help us to understand how fasting affects risk factors for disease but they do not tell us how fasting affects actual outcomes (such as cardiovascular disease).7
While promising for some populations, remember that fasting itself is a stressor. If you are already under a significant amount of stress, adding another stress in the form of fasting may not be your best weight loss option. Instead, you may want to consider tailoring your carbohydrate and protein intakes to best support your adrenals with an approach like the Metabolism Reset Diet.
Sources
1. Finnell, J. S., Saul, B. C., Goldhamer, A. C. & Myers, T. R. Is fasting safe? A chart review of adverse events during medically supervised, water-only fasting. BMC Complement. Altern. Med. 18, 67 (2018).
2. Moro, T. et al. Effects of eight weeks of time-restricted feeding (16/8) on basal metabolism, maximal strength, body composition, inflammation, and cardiovascular risk factors in resistance-trained males. J. Transl. Med. 14, 290 (2016).
3. Antoni, R., Johnston, K. L., Collins, A. L. & Robertson, M. D. Investigation into the acute effects of total and partial energy restriction on postprandial metabolism among overweight/obese participants. Br. J. Nutr. 115, 951–959 (2016).
4. Carter, S., Clifton, P. M. & Keogh, J. B. The effects of intermittent compared to continuous energy restriction on glycaemic control in type 2 diabetes; a pragmatic pilot trial. Diabetes Res. Clin. Pract. 122, 106–112 (2016).
5. Li, C. et al. Effects of A One-week Fasting Therapy in Patients with Type-2 Diabetes Mellitus and Metabolic Syndrome – A Randomized Controlled Explorative Study. Exp. Clin. Endocrinol. Diabetes 125, 618–624 (2017).
6. Arciero, P. et al. Protein-Pacing Caloric-Restriction Enhances Body Composition Similarly in Obese Men and Women during Weight Loss and Sustains Efficacy during Long-Term Weight Maintenance. Nutrients 8, 476 (2016).
7. Horne, B. D., Muhlestein, J. B. & Anderson, J. L. Health effects of intermittent fasting: hormesis or harm? A systematic review. Am. J. Clin. Nutr. 102, 464–470 (2015).