Dr. C's Top 10 Blogs of 2019
Counting down from 10, let's discover some of the top blogs folks enjoyed the most throughout the year. From supplements to wet socks, it's all here!
Don't worry, I'll also include links to each of these articles so you can do a deep dive into each. After all, what's better than cozying up from the cold and enjoying some new information to better your health and your life?
From me to you, happy reading!
10. Update – The Right Thyroid Dose for Better Energy and Weight Loss
How do you know if you are taking the right amount of thyroid medicine? Doses are so important, and the way they affect your health is essential to know.
That's why, in this post, I was excited to dive into the logic on doses, the process of testing and understanding your scores, as well as what you can do to dial your dose in.
We even discuss why raising the dose often isn't the best long-term solution for your health. Interested in learning more about thyroid doses? Here's your chance.
9. Update – The Top 5 Myths About Natural Desiccated Thyroid
It's everything you ever wanted to know about natural desiccated thyroid (NDT), all in one handy blog post! This article was a great opportunity to introduce NDT, talk a bit about, and share some of the most common myths I see about it every single day.
Whether in terms of the dose, standardization practices, or whether NDT is right for those with Hashimoto's, I covered all of these questions (backed up by the science behind them). Basically, it's an opportunity to get acquainted with NDT before you determine if it's right for you.
8. Update – Supplements To Take For Hashimoto's
Supplements: we hear about them all the time, but which ones are the right ones for your health? Because there are so many available, I wanted to add some clarity to this discussion by determining the best supplements to take for Hashimoto's disease.
Everything from the basics to supplements you may have never heard of before, I run through each of them and give you the science behind them. That way, you can make the right choice next time you're looking to bolster your health.
Best of all, near the end of the article you'll learn about the one supplement I think you should be avoiding at all costs. It's information that could change your life, so please feel free to have a read right now.
7. Update – The Complete Guide to Testing Your Body For Toxins
Many folks have asked me to perform a deep dive into the world of toxins. More specifically, testing your body for various toxins to help drive key changes in your overall health.
That's why I was so pleased to see this post become so popular. In it, I discuss the risks of various toxicants, how can you know if you're carrying toxins, and the various tests related to toxins in your system.
If you've ever been curious about toxins, and the action steps you can take to handle them, this is a great place to start.
6. Updated – How Wet Socks Can Save Your Day
What's the secret to a good night's sleep? It might just be wet socks!
It's so funny that this became one of our top-ranked articles of the year, because the trick is so simple and effective that I love sharing it with everyone.
Basically, when you grab a pair of wet socks you're taking advantage of an old European spa technique to help improve circulation and handle fatigue.
Take a read for yourself and find out why I think you should be sleeping with wet socks on this evening.
5. Update – 7 Proven Ways to Lose Weight with Adrenal Fatigue
What's in a name? While I don't love the term "adrenal fatigue," and I definitely have made it clear how I want to rename it, it is obviously a topic that is on the minds of so many people around the world.
So, this article was a great opportunity to break down the seven proven ways that you can lose weight with the concept of adrenal fatigue.
Personally, I like to focus on solutions. That's why when it comes to problems like adrenal fatigue, I wanted to figure out the best ways to manage it and to lose weight in a meaningful, long-lasting way.
It's everything from lowering your cortisol to introducing more potatoes into your diet. Easy, effective, and streamlined ways to change your life. Sound good? I'd love for you to take a deeper read right now.
4. Update – 30 Amazing Resistant Starch Foods for Better Digestion
If you've been following my blogs for some time now, you're going to know that I love resistant starch. In fact, for me, resistant starch is one of the most healing components of food out there.
That's why I put together this comprehensive article. I really wanted to share with everyone all of the foods out there that are rich in resistant starch. More specifically, I did it because I wanted it to be easy for you to incorporate it into your diet.
So, it's really as simple as that. If you want to improve your good gut bacteria, reduce inflammation throughout your body, or heal your intestinal tract, there are 30 amazing foods out there you should be grabbing at the grocery store tonight.
3. Update – Thyroid Nodules: The Full Story and How To Treat Them Naturally
Did you know that 40% of women in their 40's have thyroid nodules?
I know, it's a jarring statistic. That's why thyroid nodules have become such a hot topic in the recent past, and why I wanted to cover them in great detail in this article.
In it, I discuss the science behind them, how they come out, and what you can do to treat them naturally. After this quick read, I think you'll feel a lot more confident – and a lot less worried – about the prospect of having thyroid nodules.
2. Update – Is The Ketogenic Diet Safe For Those With Thyroid Disease?
It's the diet on everyone's minds: the ketogenic diet.
I've written about going keto plenty of times, but one of my most popular articles was specifically designed around finding out whether the ketogenic diet is safe for those with thyroid disease.
Most would consider this diet a miracle cure or a sure way to weight loss. The trouble is that it isn't, and I feel a strong sense of duty to help dispel that (and explain why).
So, if you were ever a little keto curious, or perhaps keto suspicious, this is an article that breaks it all down in a way to benefit your thyroid.
1. Update – Surprising Danger About Bentonite Clay
It's a topic of conversation that comes up a lot: is bentonite clay safe? Can it cause cancer? What kind of adverse effect can it have on your health?
All of these are good questions, and it served as the main inspiration for my most popular article of the year: "The Surprising Danger About Bentonite Clay."
In it, I talk about the dangers of lead poisoning in bentonite clay, how it is currently being sold, and why you might want to avoid it. It's all good information, and it might just change your life.
It's become so important that I even did an update on this article in the recent past, sharing even more knowledge about bentonite clay and the studies we've learned from since the article was originally published.
It's all there, written for you to enjoy, and I really hope it makes a difference in your life!
To Your Best Health in 2020
I hope you enjoyed reading some of our top blogs in 2019, and that you're ready for another year of articles that will change the way you view your health.
That's because I have more stories to share, lessons to learn, and research to help interpret which speak to real outcomes: your health and your life.
Until we speak again the New Year, maybe now's the time to take the Thyroid Quiz (click here: take the Thyroid Quiz today) to get a read on your health.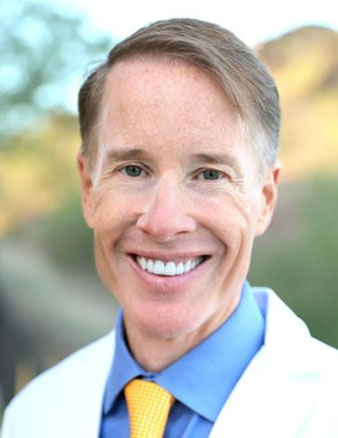 P.S. Whenever you are ready, here is how I can help you now:
1. Schedule a Thyroid Second Opinion with me, Dr. C, Click Here for Details
2. Download and use my Favorite Recipes Cookbook Here
3. Check out my podcast Medical Myths, Legends, and Fairytales Here
Dr. Alan Glen Christianson (Dr. C) is a Naturopathic Endocrinologist and the author of The NY Times bestselling Adrenal Reset Diet, The Metabolism Reset Diet and The Thyroid Reset Diet.
Dr. C's gift for figuring out what really works has helped hundreds of thousands of people reverse thyroid disease, lose weight, diabetes, and regain energy. Learn more about the surprising story that started his quest.