I get lots of questions about metabolism boosters and what people can do to boost their metabolism in a way that is good for their health.
Today, I want to talk to you about your metabolism, the metabolism reset diet and some of the big needle movers that can really help you.
Product Recommendation: Want to boost your energy and immune defense, detox and speed up your weight loss? Check out the MRD Weight Loss In A Box Kit!
The Conundrum of Metabolism
One of the first tricky things about metabolism is that it is so often tied to appetite and body size.
This means that, as paradoxical as it might sound, the bigger somebody is the higher their metabolism will be (simply because of the amount of flesh that they are functioning with).
Many also think about metabolism going down with age. While it definitely does, age is not really the answer as to why. Most of us lose muscle mass as we age, and that is primarily tied to our dietary protein intake (and secondarily tied to our activity level).
Key Insight: As we lose muscle mass, our metabolism goes down. For this reason, age no longer matters.  Those who are advanced in age and retain muscle mass do not suffer from these same metabolic issues.
The other big thing about metabolism is that dieting can wreck it. This is not a mystery or a secret, it is simply the truth. If you reduce your food intake by more than a third, for more than six weeks, you can radically slow down your metabolism.
Your body begins to make less active thyroid hormone. To be even more precise, your liver stops converting T4 into T3. This eventually slows down your metabolic rate and is basically your body's way of saving itself from starving.
Bottom Line: Any time you reduce your food intake drastically this can happen. But it is especially prevalent on ketogenic, low-carb, or low-protein diets. Because we go too far in suppressing our metabolism to the point that it really slows down. (Read: Keto curious, understand the science behind ketogenic diets)
Metabolism Boosters: Examples
So, let's talk about some of these aforementioned metabolism boosters out there. Do they work? Can they work for you? Let's dive into each one to really make sense of them for you.
Caffeine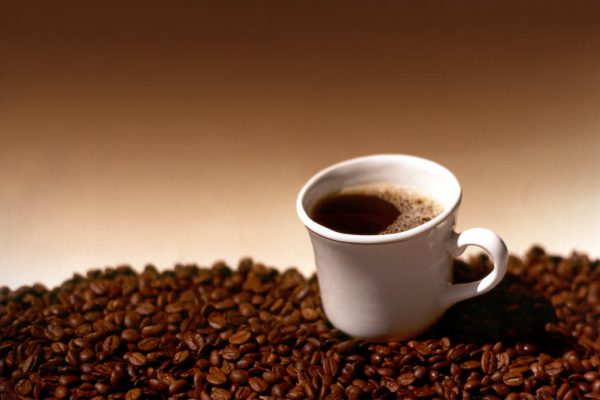 This is one that we hear a lot about. Caffeine has been studied and proven to be a metabolism booster, but that is not the end of the story. If you are talking about more than 270 mg per day, you can see short-term increases in metabolism (10 – 30 calories per day).
Key Insight: Think about it like this: An ounce of almonds (around 30 almonds total) is about 160 calories. This means that your metabolic "boost" equates to about half an almond.  That's going to require around three large cups of coffee!
This is definitely not a radical change and amounts to an extremely subtle change in metabolism. Based on a pretty hefty increase in caffeine. There's another problem.  What we do know about caffeine is that it can stimulate alpha receptors in the fat cells.
What does this mean? Even if you did amp yourself up enough on stimulants, you would never really see "waist loss". Instead, you would see muscle wasting. Whatever comes into your body, in terms of fuel, goes to your fat first.
This is even true of something like green tea. The extent to which it raises metabolism is small, but what it really is doing is diverting metabolism away from muscle and towards fat.
Carnitine
We also hear of things like carnitine as a metabolism booster. This is an amino acid, specifically a conditionally-specific amino acid, which means that we normally make all we need. It effectively helps shuttle fat into the mitochondria (where fat gets burned).
When you think about it for a moment, it might be easy to think that it would be better to get more fat in there (so that more fat would get burned). Here's the deal, though: Carnitine is a nutrient, so it's presence is important, but in abundance, it does not do much.
Key Insight: Once you have enough carnitine in your cells, that is pretty much it. In greater quantities, carnitine will not help your metabolism work better.
Chromium Picolinate
This comes from a similar mindset as our previous examples, so think about it in terms of the guiding thought process. Chromium is necessary for glucose tolerance factor, which is something in the body that helps move glucose inside the cells (fat cells, muscle cells, etc.).
In the absence of chromium, we think that glucose tolerance factor may not work as well. The truth is that getting more glucose into the cells does not help with weight loss.  This is where the problem with chromium picolinate begins.
Bottom Line: The same way as carnitine, more of it does not mean that your body is working any better. If it is gone it is certainly bad, but more does not "hack the system" or make things work better. Short-term or long-term weight loss is a non-starter here.
Non-Exercise Activity Thermogenesis
This is some pretty fascinating stuff. It turns out that we burn most of our fuel just keeping our body warm or by fidgeting (and, overall, that is probably more than what we burn when we exercise).
This can result in a fair amount of fuel! Therefore, some have talked about how to raise your non-exercise activity thermogenesis (NEAT).
While you can deliberately fidget and move more, it might not be the game-changer some are making it out to be.
The tough thing is that if you do work hard enough to increase it radically, you are going to be hungrier. In proportion, your appetite will increase. At this point, all you are doing is fighting against your appetite.
Cold Exposure
Ever heard of cold exposure? It is exactly as it sounds, and it can include things like:
Living in cold climates

Coldwater plunges

Spending time in cold rooms
This may increase metabolism upwards of 50-100 calories per day. Which going back to my previous example, constitutes about a dozen almonds. What we do see here, though, are changes in your appetite in order to compensate.
Spicy Foods
Enjoying more spicy foods in your diet may boost your metabolism around 30-50 calories per day. If you like things spicy, this might be good for you but try not to enjoy too much as you may begin to irritate your esophagus.
In general, it is nice to have a wide variety of culinary spices in one's diet. By themselves, though, they do not cause radical weight loss, so do not try to rely on them as your only strategy.  Do feel free to include them in your diet.
What Really Boosts Your Metabolism?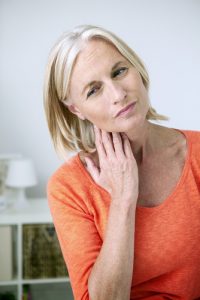 So, what are the real noodle movers for your metabolism? After going through the examples that have more insignificant results. I want to give you some real things that you can do to get your metabolism in order (and to help you lose weight). Here's what you can do.
Thyroid Health
One of the biggest things that you can do to ensure your metabolism is in order is to ensure healthy thyroid function. If someone's thyroid hormones are not ideal, that can slow their metabolism by 300-600 calories per day (or more).
I have seen it many times. Someone is on thyroid treatment where it is T4-only medication.  Once they make the switch to a natural thyroid replacement, they free up metabolism to the point that they get it back in order.  (Read: The complete thyroid medication guide)
Cortisol Slope
As opposed to being stressed, crashed, or wired and tired, a stable cortisol slope can make all the difference. (Read: Cortisol, the hidden culprit behind stubborn pounds)
When you have the right amounts at the right times, your body can do a much better job using visceral fat for fuel.  Thus maintaining healthy muscle mass.
Dietary Protein Intake
When we talk about protein, one of the first concerns is around commercial animal protein production. This is totally valid from many angles, and I am personally excited about the process of "clean meat" which I have talked about before. (Read: Should you be afraid of clean meat?)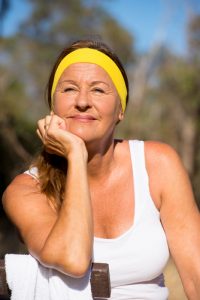 In the meantime, if we can produce meats in an ethical way, that is important. The truth is that protein is one of the most important factors when it comes to body composition. It is not just about getting a certain amount though, because it is all relative to your diet.
Key Insight: How much protein do you have compared to the rest of your fuel intake? This is a super crucial thing to consider, as it will go so far in determining your body composition.  This is the biggest variable controlling your metabolic rate (Read: Forget carbs and fats, it is fuel that matters).
Having one quarter, or a third, of your diet come from protein can change your metabolism by 300+ calories per day. It can also partition it to where the fuel that you do get goes more towards your muscle mass.
Muscle Activation
Did you know that having your muscles "activated" can be a huge needle mover when it comes to your metabolism?
This does not mean that they have to be worn out, but well-stimulated to the point that they can increase the amount of glut-4 receptors.
Key Insight: Glut-4 receptors are sort of the opposition of the alpha receptors that I mentioned early. This is where the fuel goes into the muscles, instead of the fat.
Muscle activation is exercise, but it does not mean that you have to only do high-interval intensity training (HIIT). Instead, it all comes down to variety. This could include things like:
Long hikes/walks

Aerobics

Strength training
Bottom Line: Variety is important, but if you want to focus your time on something aerobics are the way to go. Adding some more aerobic exercises to your life, for about an hour, twice a week, can really have a strong effect on your metabolism.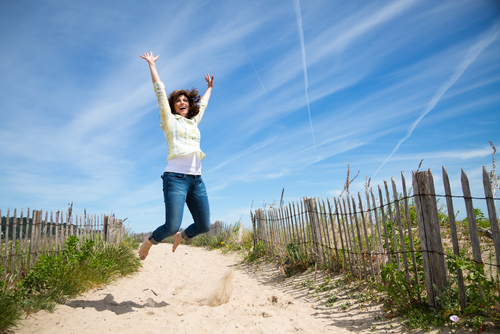 The Real Issue: Metabolic Flexibility
When it comes down to it, flexibility is the key to your metabolism. Think about it like this. When you were a child, you likely maintained a relatively healthy body weight simply eating when you were hungry (and avoiding food when you were not).
You got enough food, you were growing, and you maintained a good, healthy body size. Now, these things can change. The amount of food you are eating and your exercise is decreasing.
It was not deliberate, but this is an example of your metabolism changing. When you were younger, it was much more flexible.  What you did not need in a day was typically stored in your liver (and used up when driven to do more activity).
Key Insight: In essence, this is metabolic flexibility. When you lose it, you are constantly dancing on the edge of either weight gain or exhaustion, fatigue, and cravings. So, how do we get it back?
It is all about having a healthy liver. If you want to regain metabolic flexibility, you need to focus on the health of your liver. Not only does it take a change in what you eat, but in how the liver simply works and performs.
A metabolic reset diet can you help regain this sense of flexibility. That is why I have spent so much time crafting a metabolism reset diet plan to help you get your health back in order, with real food and real results.
Bottom Line: Think about it like a short-term project to reset your metabolism. In fact, this is the basis of my book Alan Christianson's the Metabolism Reset Diet. All it takes is a few weeks, and you can change a bad metabolism into a good one. It's true.
Metabolism and Your Thyroid
Interested in learning more about your thyroid health, your cortisol slope, and getting your metabolism in order? Take the Thyroid Quiz ((Click Here)). Gain a comprehensive understanding of what is currently going on in your body.
From there, your next step can be learning more about the metabolism reset diet and even hearing from some who have completed it with metabolism reset diet reviews.
The early returns are fascinating and life-changing, and I could not be happier for those who have made the change.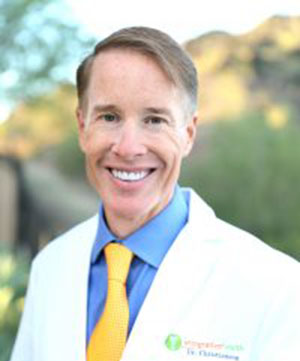 P.S. Whenever you are ready, here is how I can help you now:
1. Schedule a Thyroid Second Opinion with me, Dr. C, Click Here for Details
2. Download and use my Favorite Recipes Cookbook Here
3. Check out my podcast Medical Myths, Legends, and Fairytales Here
Dr. Alan Glen Christianson (Dr. C) is a Naturopathic Endocrinologist and the author of The NY Times bestselling Adrenal Reset Diet, The Metabolism Reset Diet and The Thyroid Reset Diet.
Dr. C's gift for figuring out what really works has helped hundreds of thousands of people reverse thyroid disease, lose weight, diabetes, and regain energy. Learn more about the surprising story that started his quest.