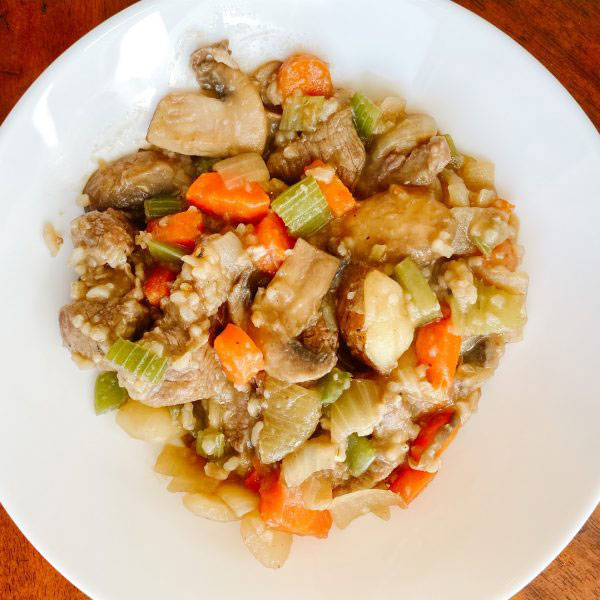 Ryan loves lamb. I told him that we had some and asked him if he wanted stew or stir fry. I was hoping he'd say stir fry, but this stew came out really good!
I used lamb meat for stew. Any type of meat or seitan could work well for this recipe. The part that surprises people about my stews is that I don't use any liquid. I promise it will be better without any!
Optional: 1-2 cups of leftover potatoes or rice. We had about 1 cup each of leftover white rice and boiled diced potatoes in the refrigerator. I added them in at the beginning and they made a nice thickener.
6 servings
Prep time: 10 minutes
Cooking time: 45 minutes
Total time: 55 minutes
Ingredients:
1 pound of lamb stew meat (or beef, pork, or seitan)

½ onion (or ½ cup of frozen chopped onions)

½ container of fresh mushrooms, sliced (or ¼ cup of freeze-dried mushrooms)

3 carrots, sliced

3 ribs of celery, sliced

2 cloves of garlic, minced

1 Tbsp Better than Bouillon beef flavor (can use another type of beef or mushroom bullion)
Directions:
Lightly spray 4-quart pot with oil.
On medium-high heat, saute onions until translucent – about 2-3 minutes, stirring a few times. Remove from pot.
Add meat and sprinkle with salt. Cook 1-2 minutes until seared, stirring frequently.
Add all remaining ingredients. Stir and cook for 3 minutes.
Cover tightly and reduce to a low simmer.
Cook for 45 minutes and turn off the heat.
Let rest 10 minutes and serve.
Season with salt and pepper as needed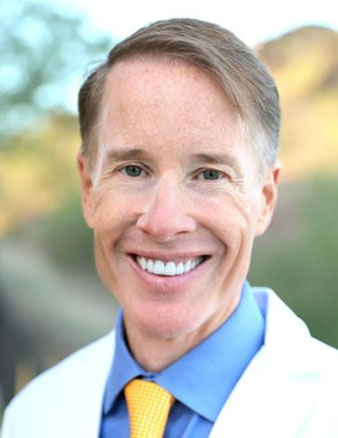 P.S. Whenever you are ready, here is how I can help you now:
1. Schedule a Thyroid Second Opinion with me, Dr. C, Click Here for Details
2. Download and use my Favorite Recipes Cookbook Here
3. Check out my podcast Medical Myths, Legends, and Fairytales Here
Dr. Alan Glen Christianson (Dr. C) is a Naturopathic Endocrinologist and the author of The NY Times bestselling Adrenal Reset Diet, The Metabolism Reset Diet and The Thyroid Reset Diet.
Dr. C's gift for figuring out what really works has helped hundreds of thousands of people reverse thyroid disease, lose weight, diabetes, and regain energy. Learn more about the surprising story that started his quest.