Hey there,
Dr. C here.
Hydroxychloroquine, azithromycin – those are some pretty clumsy words that have nearly become household names.
Should you have a supply of antibiotics on hand, just in case?
It was over a month ago that a dear friend reached out and encouraged me to have these on hand at home. As a doctor, I can legally prescribe medication for myself or my family members.
I chose not to and I discourage you from feeling a need to have these on hand either.
There are three main reasons for this decision.
First, there is no reason to think they would work to prevent you from catching the SARS-COVID-2 virus. There is talk about research on their use as a prophylactic agent, but to date, there is zero evidence supporting the idea.
Second, if they are needed for acute care, it would be a judgment call made in the later stages of a case that has complications. If you are sick enough for their use to be considered, you need to be in an ICU, not at home. This data is pretty weak. I've heard some doctors cite many cases in which they had no helpful effects. We don't know just yet.
Third, the more people who stockpile them, the less of a chance they will be available for those who may need them.
If you don't have your own home pharmacy – you don't need one anyway. Nearly all respiratory infections do not require an antibiotic. The few that do are best treated with the correct dose of the medication that most closely fits that illness at the time. Recommendations change and medications expire.
If you do have a home pharmacy, consider donating any unused prescriptions. It is needed and it is easy, just send a text to #FlipYourScrip and follow the directions.
To your best health,
Dr. C
Today's recipe:  Sauteed Spinach with Tomatoes and Garlic
Recent Recipes
Shredded Chicken for a Week's Worth of Meals
Egg (White) Drop Soup
Fast and Easy Chili
Easy Recipe Soba Tea
Lamb and Carrot Stew
Better Than "Cream of Mushroom" Chicken & Rice
Peas and Meat – Irish Comfort Food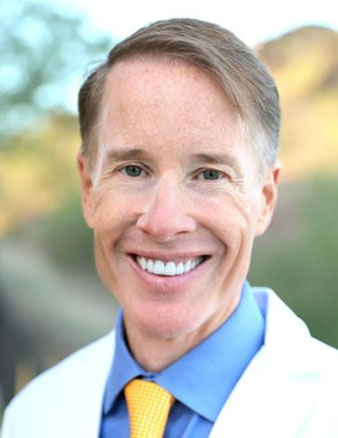 P.S. Whenever you are ready, here is how I can help you now:
1. Schedule a Thyroid Second Opinion with me, Dr. C, Click Here for Details
2. Download and use my Favorite Recipes Cookbook Here
3. Check out my podcast Medical Myths, Legends, and Fairytales Here
Dr. Alan Glen Christianson (Dr. C) is a Naturopathic Endocrinologist and the author of The NY Times bestselling Adrenal Reset Diet, The Metabolism Reset Diet and The Thyroid Reset Diet.
Dr. C's gift for figuring out what really works has helped hundreds of thousands of people reverse thyroid disease, lose weight, diabetes, and regain energy. Learn more about the surprising story that started his quest.