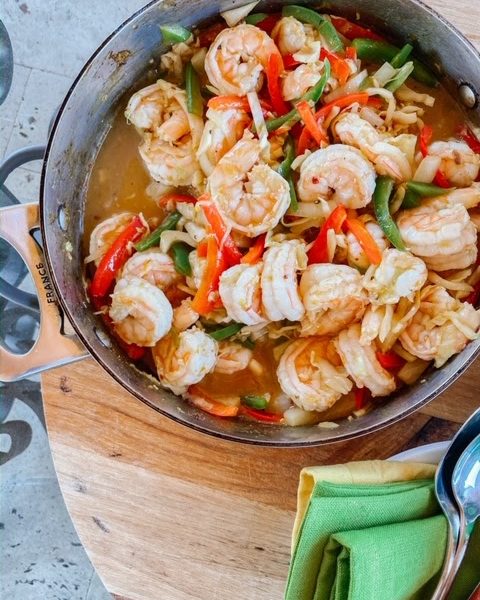 Serves 6
Ingredients:
1/2 medium onion, peeled and diced

2 cups of cabbage, thinly sliced

Bell peppers – 1 red, 1 green, cored, seeded, and sliced into strips

3 cloves fresh garlic, minced (or 2 tsp garlic powder)

1 – 15 ounce can of pineapple wedges, drained

Shrimp, thawed, deveined, and tails removed – 1 pound

1 tbsp tamari wheat-free soy sauce

1/4 – 1 tsp crushed chili flakes

1 tbsp honey

2 tbsp arrowroot or flour of choice, mixed into 1/2 cup water
Directions:
Use a heat resistant oil spray to mist a medium saucepan.
On medium heat saute the onions until clear, 2-3 minutes.
Remove onions, add 1/2 cup water.
Add cabbage, bell peppers, and garlic. Saute for 2-3 minutes until vegetables are starting to soften and most of the liquid has absorbed.
Remove vegetables.
Apply oil spray, let pan reheat for 10-15 seconds.
Saute shrimp, stirring often until lightly pink – 2-4 minutes.
Add all remaining ingredients – stir 1-2 minutes until sauce is thick and pineapples are warm.
Serve over cooked rice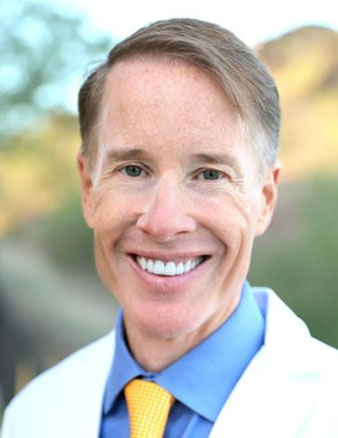 P.S. Whenever you are ready, here is how I can help you now:
1. Schedule a Thyroid Second Opinion with me, Dr. C, Click Here for Details
2. Download and use my Favorite Recipes Cookbook Here
3. Check out my podcast Medical Myths, Legends, and Fairytales Here
Dr. Alan Glen Christianson (Dr. C) is a Naturopathic Endocrinologist and the author of The NY Times bestselling Adrenal Reset Diet, The Metabolism Reset Diet and The Thyroid Reset Diet.
Dr. C's gift for figuring out what really works has helped hundreds of thousands of people reverse thyroid disease, lose weight, diabetes, and regain energy. Learn more about the surprising story that started his quest.