It's with a heavy heart that I write this.
Hopefully, you know me enough by now to know I don't do drama. I don't believe in fear-based tactics for marketing or scary headlines so you click on my blog posts. It doesn't fit with the optimistic nature of what I do, and the health I see transformed on a daily basis.
This, my friends, is not a normal day.
And I don't know how to say this without it sounding dramatic. But these are dramatic times. And if nothing else, I hope this conveys the seriousness of this message. I hope you know my only goal is for you to stay healthy during these uncertain times. All my work centers around this goal.
By the time you read this, we may be close to a national lockdown. All supply chains may be stopping in the coming days. I urge you to stock up on water, food, medications, and supplements. Stock up on food for your pets too. If you don't have a 30 day supply, please get those final things you need ASAP.
Products and thyroid medications are still being sent out, but my team and I are concerned shipping may be limited by later next week.
If you need shakes so you can have non-perishable meals shipped directly to you, I will continue to offer the near wholesale price as long as I can. I will do the same for the daily supplements so you can get your micronutrient needs met as well. We are slated to have more manufactured soon, but as you can imagine, I don't know if/when that will take place, especially if we are on lockdown. So for now, you can have access to whatever is left in stock.
Hopefully, you already have plenty of non-perishables stocked up. If you live in the US, and you need to order more of the shakes and supplements, you can do so HERE.
My goal is that we can go back to focusing on your T3, and other thyroid concerns soon. And I will weave that in for you when I can.
Toward the higher goal of protecting your health, I feel like I need to focus on the current pandemic for the time being. I'll do so as it pertains to you.
Important Note: Your risks for catching SARS COVID 2 are not greater if you have thyroid disease.
If you are hyperthyroid from Graves' disease or from an overdose of thyroid hormones, you may be at risk for complications if you did develop COVID-19.
Toward that goal, I will be putting out frequent updates and recipes so you can stay updated on things, (in a drama-free way), and have delicious thyroid safe meals using your pantry staples.
If you missed it, here are the ingredients we'll use. Click Here For List
Go to drchristianson.com, and each morning the new post will be there under the blog section.
You will still receive updates once to twice a week in your regular email. But if you need daily updates, go to the blog.
You are going to get through this. I'm here for you.
And remember that I will still be doing my live Facebook and Instagram live calls Mondays at 4pm PT, 7pm EST. I am happy to answer your questions and talk with you there too.
Thinking of you,
Dr. C
PS – The docs at Integrative Health and Kirin are all sending you big hugs too.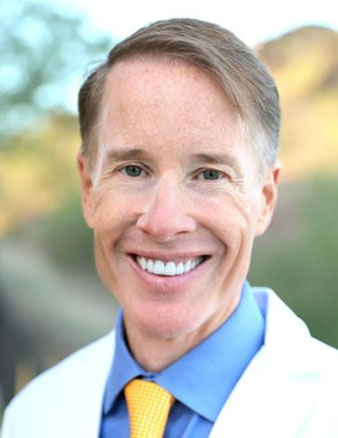 P.S. Whenever you are ready, here is how I can help you now:
1. Schedule a Thyroid Second Opinion with me, Dr. C, Click Here for Details
2. Download and use my Favorite Recipes Cookbook Here
3. Check out my podcast Medical Myths, Legends, and Fairytales Here
Dr. Alan Glen Christianson (Dr. C) is a Naturopathic Endocrinologist and the author of The NY Times bestselling Adrenal Reset Diet, The Metabolism Reset Diet and The Thyroid Reset Diet.
Dr. C's gift for figuring out what really works has helped hundreds of thousands of people reverse thyroid disease, lose weight, diabetes, and regain energy. Learn more about the surprising story that started his quest.