Hey there,
Dr. C here.
Well, when will we be through with this? At least a couple of months. Most of my events for the spring and the summer have been pushed to the early fall.
Things may change, but at this point, it seems that most of our activities should resume by then.
One of the biggest events on my calendar was to run in the 124th Boston Marathon. It was scheduled for one week from today. By the beginning of March, they postponed the event. That had never happened before. Once during World War One, they had a special version of the race for military personal, but other than that, they never missed a year.
Boston is currently scheduled for September 14th. The athletes all know that this is a date written in pencil but we are training for it nonetheless.
I'd encourage you to have the same mindset. Please start thinking about what you would like to do this fall. It may change, but better to have goals to work toward, even if they need to adapt.
The other reality is that nearly all of us will have changes in our careers and our income. That is our lot and it sucks. No two ways around that. Please don't let that be a barrier either. You may need to modify your goals but still have goals.
Even if you've never thought of yourself as an athlete, consider an athletic challenge for the fall. I've seen people be much more successful at getting healthy when they do so for an activity rather than doing so out of obligation.
Think about things that are available in your area. Put the most weight on those that get you outside and let you be part of a community.
I love endurance sports because you can do them nearly anywhere and anytime. You can do them solo, with a partner, in a group, or in a huge event. Whatever the level of social engagement is safe and desirable – you can work. You also don't need much for equipment and have options even when the weather does not cooperate.
The big secret is that 95% of participants in races are just there for fun. They are not competing – they are 'completing'. If you've never done anything like that, try your first 5K. If the virus is still active, most races will offer ways you can run on your own and still get credit. You can cover a 5K in under an hour at a casual stroll. If you have done endurance sports before, get back in the game!
Being active is the best investment you can make in your immune health today and your longevity tomorrow.
Evidence shows that senior athletes' biological age can be 20-30 years younger than that of their peers.
To your best health,
Dr. C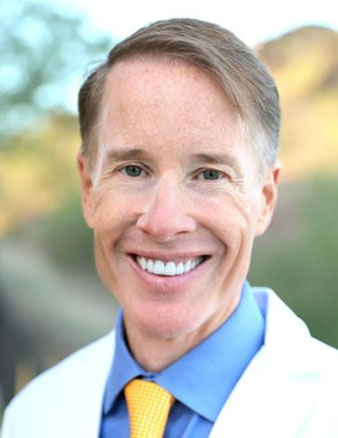 P.S. Whenever you are ready, here is how I can help you now:
1. Schedule a Thyroid Second Opinion with me, Dr. C, Click Here for Details
2. Download and use my Favorite Recipes Cookbook Here
3. Check out my podcast Medical Myths, Legends, and Fairytales Here
Dr. Alan Glen Christianson (Dr. C) is a Naturopathic Endocrinologist and the author of The NY Times bestselling Adrenal Reset Diet, The Metabolism Reset Diet and The Thyroid Reset Diet.
Dr. C's gift for figuring out what really works has helped hundreds of thousands of people reverse thyroid disease, lose weight, diabetes, and regain energy. Learn more about the surprising story that started his quest.