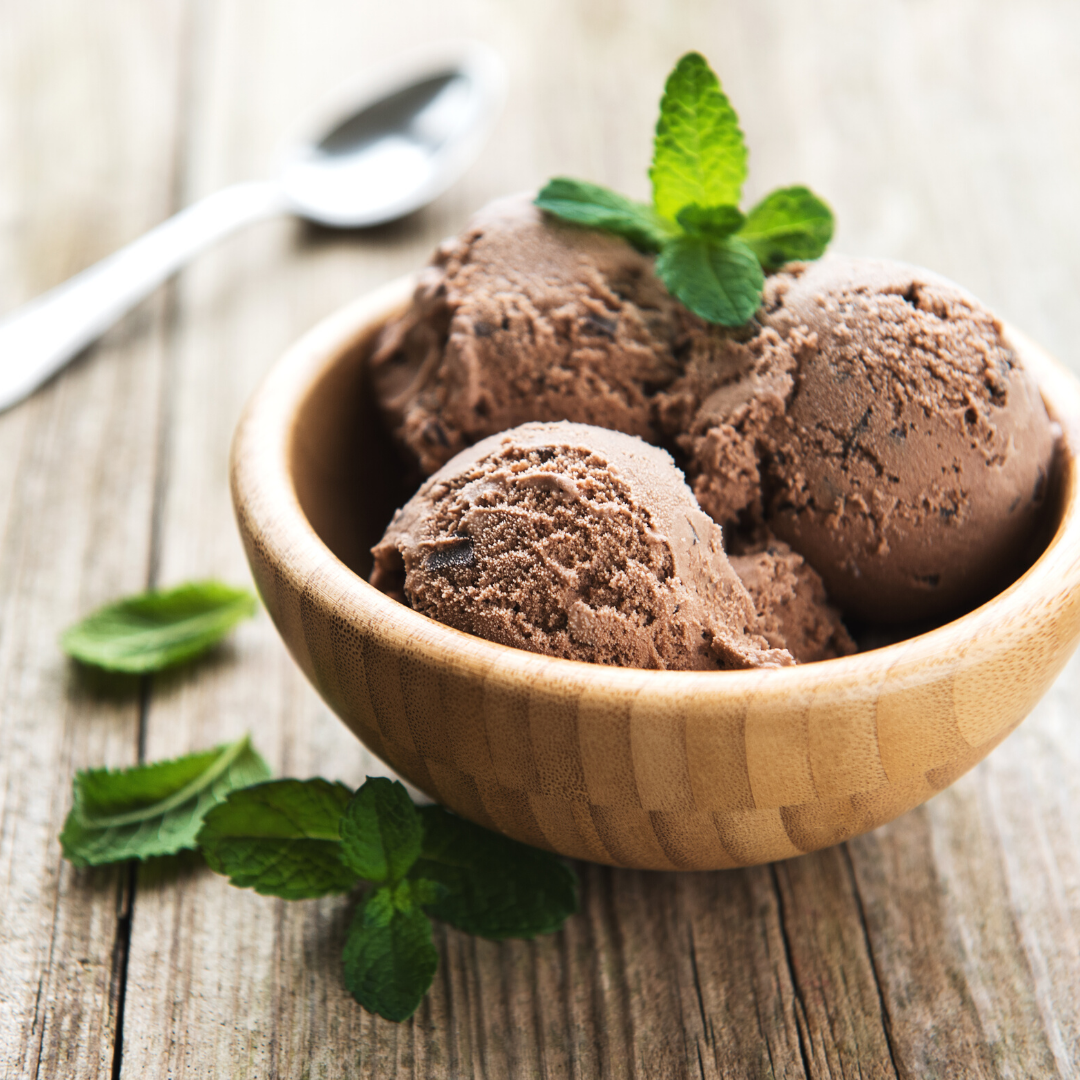 It's hot here in Arizona in the summertime. REALLY hot. You know what makes a hot day feel cooler? Ice cream.
Traditional ice cream doesn't help your hormones (or your swimsuit) though. You want something healthy'ish, but you also want an icy cool dessert that FEELS like a treat.
Try my delicious protein "ice cream." Because I believe ice cream can be dairy free, filled with protein and healthier than anything you can buy in the stores. Here are 4 flavors you can make….
Sea Salt Caramel

Almond Butter Walnut

Mint Chocolate Chip

Orange Cream
Green bananas are a great source of resistant starch. So Dr. Christianson and I like to buy lots and lots of green bananas. Sometimes our schedules and the kids' schedules are too busy to eat all the bananas before they become over-ripe. Once they are yellow, then they are no longer resistant starch. Yellow and over-ripe bananas are simply carbs after they are no longer green.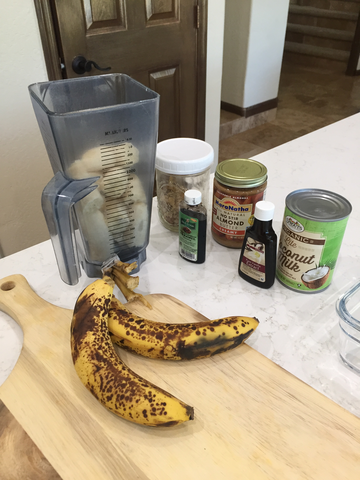 We also like to add vegan protein whenever we can because there are just some days when we don't feel like eating meat. 
Flavors:
Sea Salt Caramel
Almond Butter Walnut
Mint Chocolate Chip
Orange Cream
Basic Recipe Base for ALL the Flavors:
Carb – 6 over ripe bananas
Fat – 1/2 can light coconut milk
Protein/ Resistant Starch/ Fat – 2 scoops vanilla Adrenal Reset Shake
Vanilla extract
Sea salt (optional, non-iodized salt, Diamond, or Morton's brands)
To make different flavors, use the following ingredients…..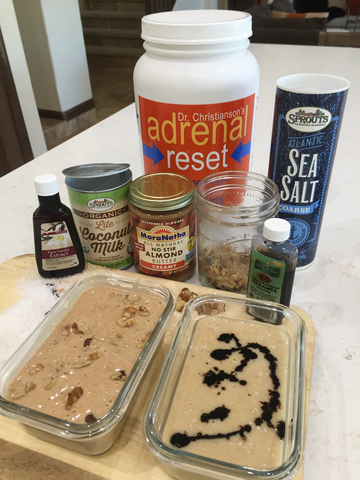 Almond Butter Walnut ADD:
Additional Fat – Almond butter
Additional Fat – Crushed walnuts
Sea Salt Caramel ADD:
Caramel extract
Chunky sea salt – sprinkle on top for decoration – after blending but before freezing (you don't need much)
Mint Chocolate Chip ADD:
Mint extract
Unsweetened cocoa powder
Unsweetened cocoa nibs
Orange Cream ADD:
Orange extract
Orange zest – sprinkle on top for decoration – after blending but before freezing
Directions:
Blend ingredients. Freeze for 3-4 hours
Although there is a full serving of protein, these contain more fat and carbs than you would want to eat at one sitting. Enjoy a scoop or two. Count these as your carb and fat serving if you are following the Adrenal Reset Diet.