Hey there,
Dr. C here.
Today is a big day for me. Had you asked me about it any time prior to March, I'd have told you that I'd be running the Boston Marathon today.
Not today. For the first time in 124 years, they postponed it. The new date is set for September 14th, but they are telling the athletes that it is tentative.
I'm so glad to have my training as an outlet these days.
I encourage you to do the same. This is such a good time to get into a groove with your exercise and ramp it up.
In nearly all cases, overuse is not a side effect of exercise unless you step it up too quickly. How much is too quick?
I've talked before about the 10% per week rule. It states that you should not raise your activity level by more than 10% from one week to the next. The difficulty is that if you are just getting started, it will take you forever to get up to speed.
Say you are just getting going. In your first week, you do 10 minutes. It is better than none. The 10% rule would have you do 11 minutes week 2, 12.1 minutes week 3, 13.3 minutes week 4, etc.
Another rule that might make more sense is the 3-week rule. This one lets you take a bigger step up, but only once every 3 weeks.
Let's say you start with something more ambitious, like 20 minutes per day or 140 minutes of exercise per week. In prior posts I recommend how to allocate this time between cardio and strength work. Here is the link for details.
By the 3-week rule, you would want to keep it at that level for 3 weeks. Assuming all went fine, you could go to 30 or 40 minutes a day for the next 3 weeks.
In terms of your target, think about 400 minutes per week as a goal for general health. You can also look at that by steps. A nice daily average would be 12500 steps. I just talked to one of our doctors. She is doing shelter in place in her home. She told me that every spare moment she is 'pacing like a madwoman.' She is averaging well over 10,000 steps per day without even going outside. It is possible!
To your best health,
Dr. C
Today's recipe: One Pot Roast & Vegetables
Recent Recipes
Steel-Cut Oat Risotto
Sheppard's Pie
Pineapple Shrimp
Chicken Apple Salad
Get Pageant Perfect Skin
Sauteed Brussel Sprouts
Puttanesca
Carrot Fries
Egg White Fried Rice
Sauteed Spinach with Tomatoes and Garlic
Shredded Chicken for a Week's Worth of Meals
Egg (White) Drop Soup
Fast and Easy Chili
Easy Recipe Soba Tea
Lamb and Carrot Stew
Better Than "Cream of Mushroom" Chicken & Rice
Peas and Meat – Irish Comfort Food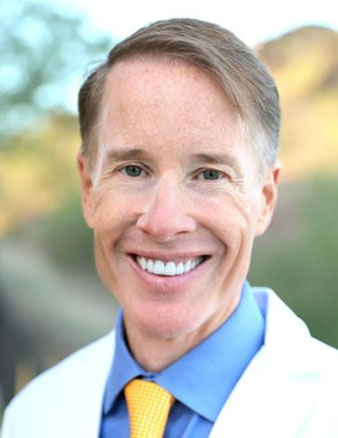 P.S. Whenever you are ready, here is how I can help you now:
1. Schedule a Thyroid Second Opinion with me, Dr. C, Click Here for Details
2. Download and use my Favorite Recipes Cookbook Here
3. Check out my podcast Medical Myths, Legends, and Fairytales Here
Dr. Alan Glen Christianson (Dr. C) is a Naturopathic Endocrinologist and the author of The NY Times bestselling Adrenal Reset Diet, The Metabolism Reset Diet and The Thyroid Reset Diet.
Dr. C's gift for figuring out what really works has helped hundreds of thousands of people reverse thyroid disease, lose weight, diabetes, and regain energy. Learn more about the surprising story that started his quest.