This sautéed spinach with roasted tomatoes and garlic was one of my family's favorites yet! Hands down, the best sautéed spinach we've ever had. And it was so easy and took less than 10 minutes to cook!
It can be hard to get your veggies in right now. If you don't have access to fresh spinach use frozen. If you don't have access to frozen, use canned. And if you don't have access to spinach, this works well using other greens like green beans. Cooking time will vary based on what ingredients you have access to.
Serves: 4
Prep time:
Total time:
Ingredients:
1/2 Medium sweet onion chopped

2 Roma tomatoes diced, or 1/2 pint of cherry/grape tomatoes diced, or ½ 14.5 oz can of Diced tomatoes

8-9oz Spinach (fresh, frozen or canned)

3/4 cup – 1 cup of WARM water mixed with Better than Bouillon, OR ¾ cup – 1 cup chicken or vegetable stock

2 Cloves of crushed garlic, or ¼ tsp garlic powder

Non-iodized salt to taste
Directions:
Sauté onions on med-high heat 2 to 3 minutes.
Add garlic and tomatoes and a pinch of salt.
Sauté until everything is golden and onions are slightly caramelized *this is the secret step to having it taste extra delicious.
Add 1/4 cup at a time – of warm vegetable broth as you need it (so your ingredients don't stick to the pan).
Add spinach.
Cook 2-5 min (depending on if you use fresh, frozen, or canned spinach – and how big your pan is).
Enjoy!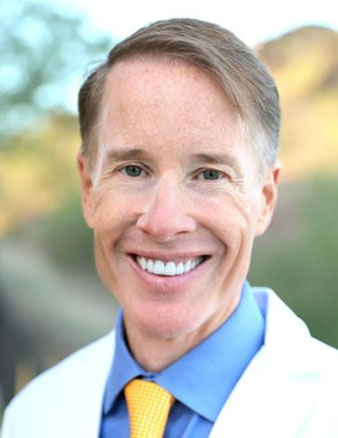 P.S. Whenever you are ready, here is how I can help you now:
1. Schedule a Thyroid Second Opinion with me, Dr. C, Click Here for Details
2. Download and use my Favorite Recipes Cookbook Here
3. Check out my podcast Medical Myths, Legends, and Fairytales Here
Dr. Alan Glen Christianson (Dr. C) is a Naturopathic Endocrinologist and the author of The NY Times bestselling Adrenal Reset Diet, The Metabolism Reset Diet and The Thyroid Reset Diet.
Dr. C's gift for figuring out what really works has helped hundreds of thousands of people reverse thyroid disease, lose weight, diabetes, and regain energy. Learn more about the surprising story that started his quest.