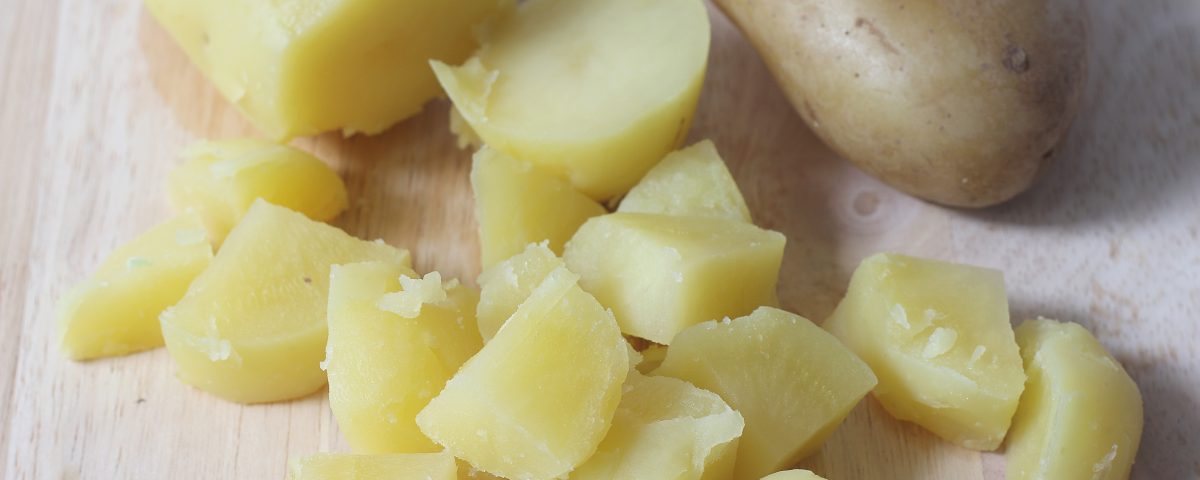 If carbs have gotten a bad rap, potatoes have taken the brunt of it. Ironically, potatoes can make the unhealthiest food (potato chips) and can be one of the healthiest (chilled boiled potatoes). Potatoes have resistant starch, but it is destroyed when cooked at high temperatures, such as when baking or frying. Boiling preserves much of that starch, and when the boiled potatoes are refrigerated they form even more starch in a process called retrograde resistant starch formation. Green beans do this to some degree also.
If you've read the Adrenal Reset Diet, you may have seen this recipe before. It's one of my favorite lunches to suggest for people on the ARD. You can make it ahead of time and just grab and go.
Ingredients:
1 tsp macadamia nut oil

1 lb wild-caught Atlantic cod fillet

1 lb baby potatoes, boiled 20 minutes, then refrigerated overnight

1 lb green beans, boiled 10 minutes, then refrigerated overnight

1/4 cup diced red onion

1 tbsp soy-free vegan mayonnaise
Directions:
Heat the oil in a large saute pan on medium-high heat. Sear the cod fillet for 3 to 5 minutes on each side, until flaky. Allow the cod to cool slightly, then cut it into small pieces.

Dice the potatoes and beans, and mix with the onion in a large bowl. Add the cod and then spoon in the mayonnaise and stir gently.

Serve immediately or pack the salad into a container, refrigerate, and serve later.

Enjoy!