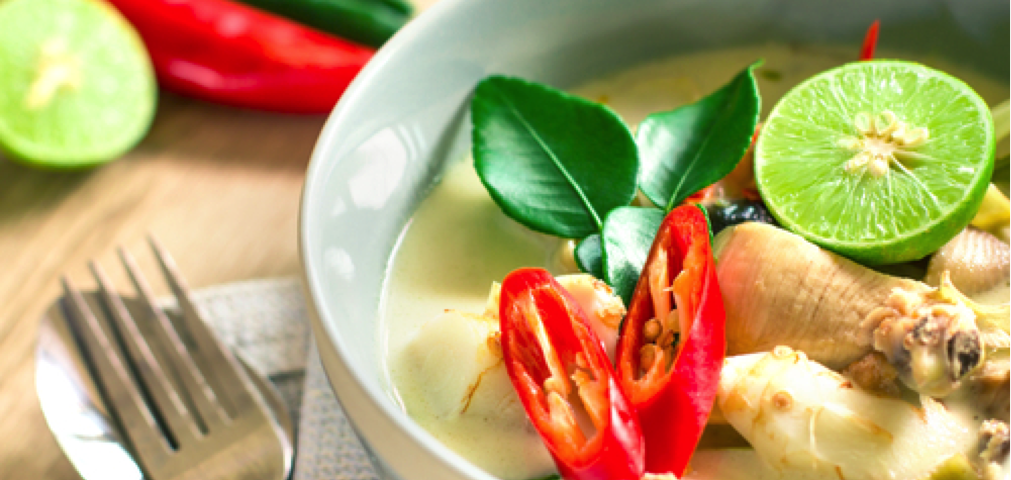 Continuing on with our soup series, this next one is amazing! It has a little bit of spice to it making it perfect for the spice lovers like me. If you're looking for a great crockpot meal, this is the one for you too. It's perfect for a thai food craving without being too heavy! Enjoy!
Ingredients:
1 teaspoon grated lime zest

1/4 cup fresh lime juice

1 tablespoon chopped and peeled fresh lemongrass

2 tablespoons organic fish sauce

1/2 teaspoon minced peeled fresh ginger

1/2 teaspoon chopped seeded Thai chile

1 pound organic chicken breast (cut into bite-sized pieces)

1 can light coconut milk

2 tablespoons chopped fresh cilantro
Directions:
Combine first 7 ingredients in a large saucepan.

Bring to a simmer over medium heat; stir in chicken and coconut milk.

Cook 7-10 minutes per side, or until chicken is done.

Sprinkle with cilantro and serve immediately.

Option: You can totally put all of these ingredients in a crockpot on high for 4 hours or low for 6-8 hours for even more flavor and convenience. ?