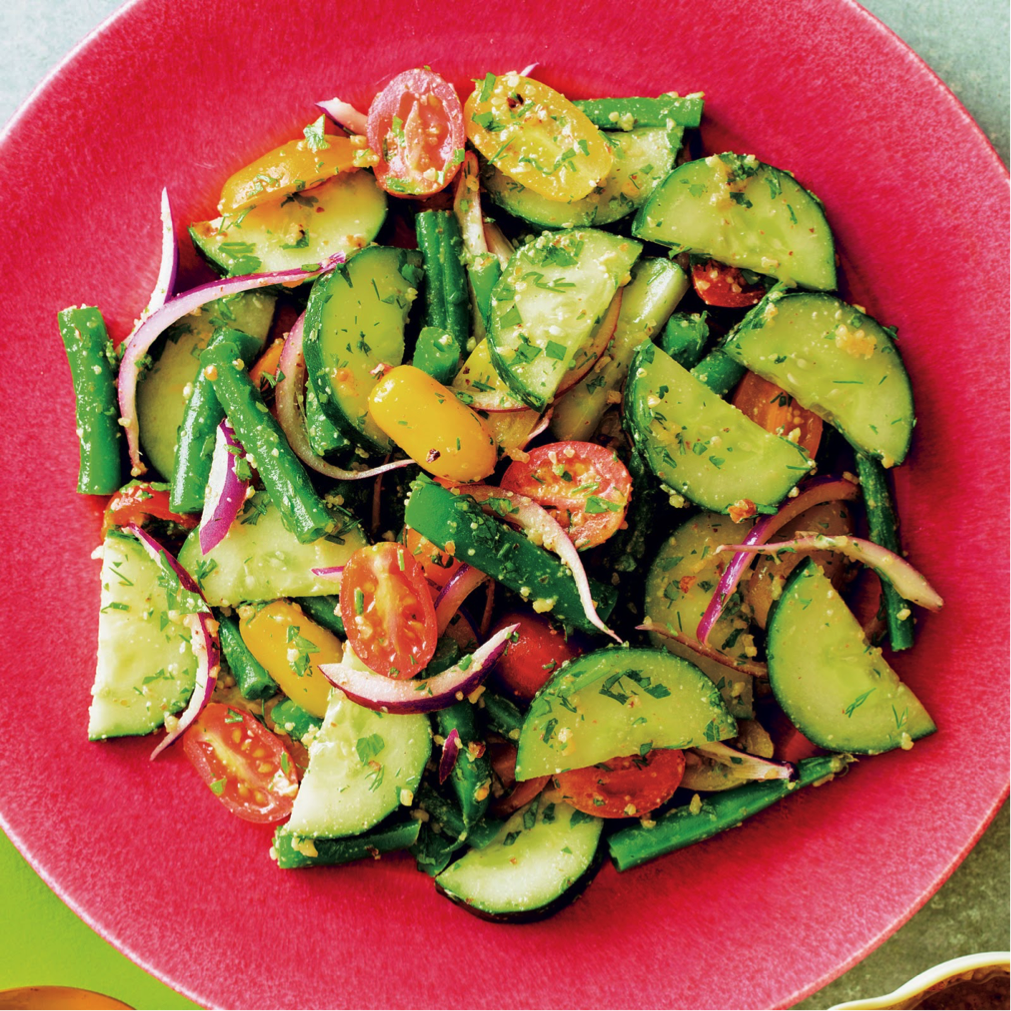 Hey are you hosting or attending a new year's party tomorrow? If so, this dish could be a real hit and could preserve your health at the same time.
How can it preserve your health? Refrigerated green beans are high in RS2 and RS3 resistant starch. Apple cider vinegar slows your absorption of glucose. Have a large serving of this salad early in the evening and carb and alcohol will have less of an effect on you.
I did include fish sauce. You could leave it out but I'd encourage you to try it. Most grocery stores have it in the Asian foods section and a bottle can last for many months. It gives the umami flavor that will be a great fit in this dish.
Ingredients:
⅓ cup broken walnut pieces

1 clove garlic, chopped

1 tsp coarse salt, iodine-free

3 tbsp macadamia nut oil

3 tbsp apple cider vinegar

½ lb organic green beans, stem ends trimmed, cut into 1 inch lengths

6 oz. organic grape tomatoes, halved

½ cup thinly sliced red onion

½ cucumber, peeled, seeded, halved lengthwise and sliced

¼ cup coarsely chopped organic fresh cilantro

¼ cup coarsely chopped fresh dill

¼ cup coarsely chopped fresh mint

½ tsp thai fish sauce
Directions:
Combine walnuts, garlic and salt in a food processor and blend until finely ground. Combine walnut mixture, oil and vinegar in a salad bowl and whisk until blended.

Cook green beans in boiling salted water until crisp-tender, 4 to 6 minutes. Drain well, rinse with cold water, spread on a dish towel and pat dry.

Add green beans, tomatoes, onion, cucumber, cilantro, dill and mint to walnut dressing and toss to blend.

Enjoy!