Hey there,
Dr. C here,
About a month ago I said that now is a good time to make peace with carbohydrates. They are inexpensive, they have a long shelf life, and they may be the last foods on the shelf in the grocery store.
Many of them also have dramatic health benefits – oats are one of the best examples.
You can find many different types of oats:
Whole oat groats

Steel-cut oats

Old fashioned rolled oats

1 minute rolled oats

Instant oats
If you are avoiding gluten, oats are naturally gluten-free. Some companies process oats and wheat on the same machines and can have gluten from wheat as a contaminant in the oats.. Many do not and can certify their oats as gluten-free foods.
The serving size is 1/4 cup dry for whole oat groats and steel-cut oats, and 1/2 cup dry for rolled oats.
Which type is best? Truth be told the differenced between them are subtle. The nutrients, fibers, and beta-glucans are pretty much the same in any of them. The rate of absorption is slightly higher for instant oats than for others but they are still a low-glycemic food.
Most of the differences come down to taste, preference, convenience, and availability.
Whole oat groats are my favorite but for whatever reason, I've been using steel-cut and old fashioned and steel-cut more often lately.
It is really handy to cook them in advance. Stovetop and microwave both work fine. The crockpot works well for whole oat groats. For them, I do 2 cups with 8 cups of water and let them cook overnight on low.
I usually do steel-cut oats on the stovetop. Usually 1 cup of oats with 3 and a 1/2 cups of water. I'll bring them to a low boil, reduce the heat to a low simmer and let cook lightly covered for 1/2 hour.
Rolled oats I usually cook in the microwave. I'll use a pyrex much larger than needed because otherwise they often overflow while cooking – no fun. Typically I'll do 1 cup of oats with 1 3/4 cups of water and microwave for 3 minutes. (Read: Did you know microwaves make less powerful radiation than a gas burner?)
Oats are nearly a multimineral supplement. Each serving has: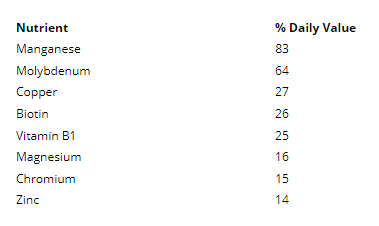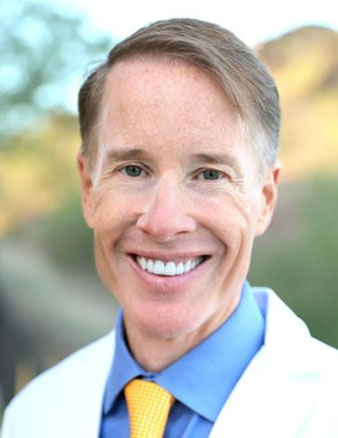 P.S. Whenever you are ready, here is how I can help you now:
1. Schedule a Thyroid Second Opinion with me, Dr. C, Click Here for Details
2. Download and use my Favorite Recipes Cookbook Here
3. Check out my podcast Medical Myths, Legends, and Fairytales Here
Dr. Alan Glen Christianson (Dr. C) is a Naturopathic Endocrinologist and the author of The NY Times bestselling Adrenal Reset Diet, The Metabolism Reset Diet and The Thyroid Reset Diet.
Dr. C's gift for figuring out what really works has helped hundreds of thousands of people reverse thyroid disease, lose weight, diabetes, and regain energy. Learn more about the surprising story that started his quest.